What to do After a Car Accident in Florida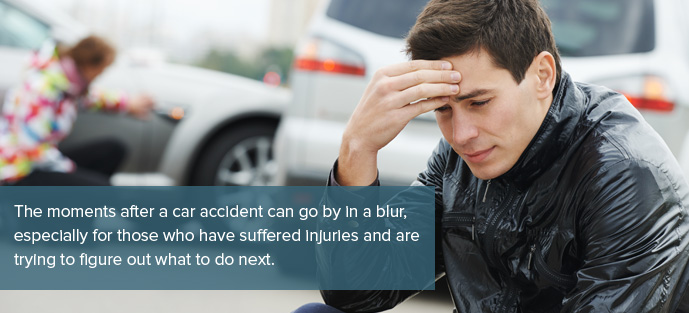 While you are waiting for the police or medical help to arrive, you may be wondering what to say to the other driver, what to tell the insurance company, and how you are going to afford the medical bills and other damages associated with an auto accident.
At Rosen & Ohr, P.A., we help protect the rights of car accident victims and fight for the compensation you deserve. Our extensive experience as Hollywood car accident attorneys has earned us much respect among our peers and success for our clients.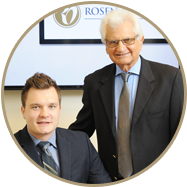 Attorney Ronald Rosen is a former prosecutor and judge who has been practicing law for more than 45 years. Both Ronald Rosen and Jerrad Ohr have been awarded lifetime membership in the Multi-Million Dollar Advocates Forum®. Less than 1 percent of all attorneys in the nation qualify for this status, and Mr. Ohr is one of the youngest lawyers in the state of Florida to receive this honor.
Our reputation for representing clients in numerous high-profile, high-value cases — including several resulting in multi-million-dollar settlements and jury awards — illustrates our dedication to pursuing justice for South Florida car accident victims. If you are coping with serious injuries after a car accident and aren't sure what to do next, contact the skilled Hollywood car accident attorneys at Rosen & Ohr, P.A. We will review your case for free and help you determine your best options for seeking full and fair compensation for your injuries.

What to Do After a Car Accident: 6 Steps

Seek medical attention as soon as possible.
Not all injuries are obvious immediately after a car accident. Minor aches could develop into a major pain, and some victims may suffer severe internal injuries that are not immediately noticeable. If you avoid going to the doctor, your injuries could worsen. Plus, the insurance company may argue that hesitating to go to the doctor means your injuries aren't severe.


Contact the police to report your crash.
An officer will take an official statement that your attorney can use when arguing for compensation. Give the officer the facts about the crash, but do not admit fault.


Try to get the other driver's name, contact information, insurance carrier, and policy number
, and details about the car. Do not tell the other driver that you were at fault, even partially, and do not say you are sorry, as those words can come back to haunt you when filing your claim.


If you can, take photos of the scene
the vehicles, your injuries, any relevant road signs or road conditions, skid marks, etc. While the accident is fresh in your mind, draw a diagram of what happened and write down any relevant notes.


Take down the names and contact information for witnesses.
They may have seen or heard something that can help your claim, such as if the other driver admitted fault.


Contact an experienced Hollywood car accident attorney
to determine your next steps for filing a claim and pursuing compensation for your injuries.

How Can a Car Accident Injury Law Firm Help Me After a Car Accident in Florida?
One important thing to remember after a car accident is that the insurance company is not on your side. Insurance companies want to minimize your injuries and payout as little as possible after an accident. That's why you need a skilled car accident lawyer.
A knowledgeable attorney will:
At Rosen & Ohr, P.A., our Hollywood injury attorneys have successfully negotiated and argued countless car accident injury cases. Let us fight for your compensation while you work on healing from your injuries. Schedule a free consultation now.
What Are the Causes of Car Accidents?
Between Florida's torrential summer downpours and the jam-packed tangle of highways, there are many hazardous conditions and behaviors that can cause a South Florida auto accident.
Wrecks are frequently attributed to:
Poor weather or road conditions
Sleepy or fatigued drivers
Driver distraction caused by a cell phone, passenger, radio, or another source
Driving under the influence of alcohol or other substances
Obscured traffic signs or signals
Failure to stop at a red light or stop sign
Road signs that are difficult to read
Driving above or below the posted speed limits
Failure to obey traffic laws regarding turn signals, right-of-way, and other rules
Defective auto parts or systems
There are many more potential factors that can contribute to auto accidents. However, even though a vast number of hazards can cause a car crash, the most common cause is driver negligence. Far too many drivers are reckless, careless, and irresponsible behind the wheel. They frequently disregard others' safety and their own by failing to pay attention to their surroundings and how they are driving.

An experienced Hollywood car wreck attorney will thoroughly investigate the cause of your accident to identify negligence on the part of the other driver.
Car Accident Injury Attorneys: Types of Accidents
Even in the smallest cars, drivers are responsible for operating an extremely heavy machine. Any type of collision can leave victims with serious injuries.
Some of the most common types of car accidents include:


Rear-end crashes
T-bone collisions
Sideswipe crashes
Head-on collisions
Rollover accidents
Single-vehicle crashes involving off-road factors
Accidents involving pedestrians or bystanders
Contact our Hollywood Car Accident Injury Lawyers Now
If you or someone you love has been seriously injured in a South Florida auto accident, you have limited time to file a claim.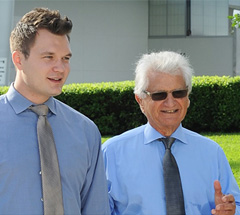 Let the experienced Hollywood car accident lawyers at Rosen & Ohr, P.A., start fighting for the compensation you deserve today. We have been successfully representing accident victims since 1965 in all areas of South Florida, including Hollywood, Pembroke Pines, Aventura, Hallandale, Ft. Lauderdale, North Miami Beach, Miami, Sunny Isles, Cooper City, Dania Beach, Broward County, Dade County, and Palm Beach County.