South Florida Product Liability Lawyers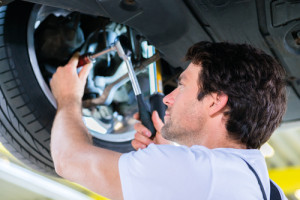 Product Liability Attorneys in South Florida
If you have been injured or lost someone because of a dangerous or defective product, you may be entitled to monetary compensation for your pain and suffering. With over 45 years of service to South Florida, Rosen & Ohr, P.A. has successfully represented many clients who have suffered physical, emotional, and financial loss caused by the negligence of product manufacturers and suppliers. While we cannot undo the damage caused by an unsafe product, we are committed to helping improve the lives of personal injury clients and their families by ensuring they receive fair and just compensation for their injuries. As a client of Rosen & Ohr, P.A., you will receive professional and aggressive representation and the support of a tenacious legal team who knows how to "beat the odds" through preparation, experience, and expertise.
When a product is brought to market, everyone in the "supply chain" has a duty to provide a reasonably safe product when used as intended. When an individual is injured or dies because of  hazardous or defective consumer products, the manufacturers or suppliers can be held liable for failing in their duty – this is the foundation for product liability claims. To receive compensation (damages) for a claim, it must be proven that the:
Product had an "unreasonably dangerous" defect that caused the injury, and that the defect occurred because of a design flaw or a problem in the manufacturing process, or damage occurred during shipping or handling.
Injury was caused by the defect even though the product was used as the manufacturer specified.
Product that caused damage was not changed "substantially" from its original sales condition.
Product liability suits are generally "strict liability" claims that allow a person injured by a defective or unpredictably dangerous product to recover compensation without proving that the manufacturer or seller was actually negligent. Other forms of product liability claims are negligence (carelessness, recklessness or malice) or breach of warranty of fitness (damage directly resulting from inadequate product warning). Each of these types of lawsuits has its' own virtues and disadvantages.
If you believe that you have a product liability claim, it is important to discuss your case with a product liability law firm that can recommend the best strategies for proving your claim. As the victim of an unsafe product, you may be entitled to lost wages (current and future), medical expenses, and compensation for pain and suffering. As the survivor of someone killed by a defective product, you may be entitled to file a wrongful death suit.
Call a Florida Product Liability Lawyer Today
Contact a product liability attorney by calling Rosen & Ohr, P.A. The Statute of Limitations sets a limited time frame to file a product liability claim, so call us today at (954) 981-1852 or contact us via our online contact form. We represent victims in all areas of South Florida, including, but not limited to Hollywood, Pembroke Pines, Aventura, Hallandale, Ft. Lauderdale, North Miami Beach, Miami, Sunny Isles, Cooper City, Dania Beach, Broward County, Dade County, and Palm Beach County. If you have lost a loved one due to a defective product, please contact our wrongful death law firm.