Hollywood Child Birth Law Firm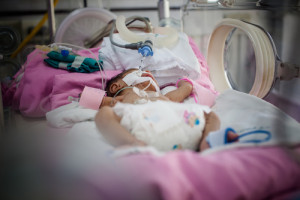 Hollywood Florida Birth Injury Attorneys
Although birth injuries account for fewer than two percent of all neonatal deaths and stillbirths in the U.S., they still occur at a rate of six to eight injuries for every 1,000 live births, according to Medscape, with a tragic outcome for the newborn baby, and the parents. If your child has been injured at birth through medical negligence, you could be facing many challenges associated with a child that is impaired or seriously injured.
At Rosen & Ohr, P.A., our Florida personal injury lawyers have more than 45 years of combined experience, and we understand the heartbreak and financial burden that birth injuries can bring. Although no settlement or award can ever make up for what happened, negligent medical providers must be held accountable. You and your child deserve to be compensated for the losses and damages suffered, and the medical expenses you are facing.
Our firm provides compassionate and superior client service to birth injury victims in Fort Lauderdale, Hollywood, and throughout Florida.
What are Birth Injuries?
Although most babies are born safe and healthy in U.S. hospitals every day, in some cases, preventable medical errors cause serious injuries to the mother or the baby, or both. Birth injuries can have lifelong debilitating developmental effects on infants that are both emotionally and financially exhausting for the parents.
If you or your child has suffered serious birth injuries caused by medical negligence, it is important to have an experienced injury attorney to represent you. At Rosen & Ohr, P.A., our SouthFlorida medical malpractice lawyers are hard-working, compassionate, honest, aggressive, and dedicated to pursuing the maximum compensation you are entitled to receive.
How Do Birth Injuries Occur?
Some birth injuries are unavoidable, but in other cases, medical professionals have made errors that result in preventable injuries, if the medical professionals attending the birth provided the accepted standard of care. Doctors may, in error, apply an inappropriate course of treatment, fail in their care, or use the incorrect medical procedures before or during delivery.
Improper use of forceps and vacuum extractors can cause severe injuries to infants during birth. Doctors may fail to anticipate birth complications, delay in ordering necessary cesarean sections, or inappropriately administer Pitocin, and many other medical mistakes. Doctors and nurses may fail to appropriately respond to bleeding, umbilical cord entrapment, or fetal distress.
Types of Birth Injuries
There are many types of birth injuries. Some are minor injuries that resolve on their own, while others have long-term devastating effects. Injuries can be apparent immediately or time passes before the symptoms appear. Serious birth injury matters we handle at Rosen & Ohr, P.A., include:
Cerebral Palsy: Brain damage to the child before, during, or immediately after birth can cause loss or impairment of motor function, affecting movement, muscle control, muscle tone, coordination, reflexes, posture, and balance. According to the Mayo Clinic, signs and symptoms of Cerebral Palsy can appear during infancy or during preschool years.
Injuries to the mother: These may include broken bones, bruising, abnormal uterine bleeding, rupture of the uterus when a previous C-section is not heeded, fissures, infection, vaginal tears and lacerations, and even wrongful death.
Labor and delivery problems: During the labor and delivery process, physicians may use improper techniques or use forceps, vacuum extractors, or other medical devices incorrectly. Infants can suffer head injuries, nerve injuries, shoulder injuries, or a serious lack of oxygen during the process of labor and delivery.
Injuries to the newborn: Newborn infants may sustain a number of injuries through medical negligence, including head injuries, brain injuries, shoulder injuries, fractures, facial paralysis, or Brachial palsy – injury to the nerves that supply the arms and the hands.
How the Birth Injury Lawyers of Rosen & Ohr, P.A. Can Help
If you or your child is the victim of birth injuries caused by medical errors in South Florida, our dedicated Hollywood Birth Injury Attorneys can help. Attorney Ronald Rosen has been practicing law for more than 45 years and has been certified by the Florida Bar as an Expert in Civil Trial Law.
Both Mr. Rosen and attorney Jerrad Ohr have been awarded membership in the Multi-Million Dollar Advocates Forum®, and Mr. Ohr is one of the youngest lawyers in the state to have earned that recognition. We combine experience and innovation to the benefit of our clients, as you can see from our outstanding case results.
Our firm offers a free case evaluation. If your child or its mother has suffered birth injuries caused by the negligence of doctors, nurses, or hospital staff, you may be entitled to file a claim for compensation. Damages you may be entitled to claim include medical expenses, lost estimated income, pain and suffering, and other damages. Contact us for high-quality, compassionate representation by our Hollywood, Florida Child Birth Law Firm in your case.
Sources: