Cerebral Hypoxia Law Firm in Hollywood Florida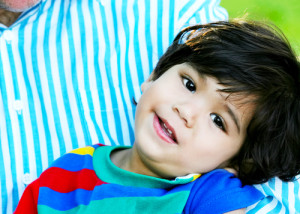 What is Cerebral Hypoxia?
Infant or prenatal cerebral hypoxia is a birth injury caused by decreased oxygen flow to the brain. Even a small reduction in oxygen for only a few minutes can result in serious and permanent injury, including impaired motor coordination, memory loss, seizure, cerebral palsy, coma, and even brain death. The risk of cerebral hypoxia is greatest during childbirth and is often the direct result of a doctor's negligence. Such negligence can have debilitating life-long effects on both the parents and the child.
If a loved one in your family was injured during birth, you may be facing a lifetime of uncertainty and costly medical bills. You don't have to face it alone. Our birth injury law firm can help your family get the compensation you deserve. We are here to serve you. Call Rosen & Ohr, P.A. today at (954) 981-1852 or contact us online for a free evaluation of your case.
We have more than 45 years of combined legal experience and our firm represents accident victims in all areas of South Florida, including, but not limited to Hollywood, Pembroke Pines, Aventura, Hallandale, Ft. Lauderdale, North Miami Beach, Miami, Sunny Isles, Cooper City, Dania Beach, Broward County, Dade County, and Palm Beach County.
Prenatal care and delivery require professional and competent medical care. Delicate care must be taken throughout the process to prevent the onset of cerebral hypoxia. Potential forms of medical negligence that lead to cerebral hypoxia include:
Failure to use or keep track of the fetal heart monitor.
Delayed cesarean section (C-section) or C-section complications.
Improper treatment of umbilical cord complications.
Improper diagnosis or failure to treat the mother's high blood pressure (preeclampsia).
Failure to recognize oxygen supply interference.
Failure to recognize newborn distress.
Doctor or nurse inexperience or inattentiveness.
Often the effects of cerebral hypoxia are not fully recognized until the infant ages. Memory loss, inattentiveness, problems with motor skills, and impaired judgment are signs that oxygen deprivation might have occurred during childbirth. In many cases, these injuries were preventable with proper medical care.
While litigation can never cure your newborn or young child's illness, as much as we wish it could, we hope it is at least somewhat comforting to know that financial damages are available for your child's care. Receiving confirmation of cerebral palsy or cerebral hypoxia can result in tremendous anxiety, stress, and anger. Hiring an experienced birth injury law firm dedicated to serving you and your family, can help you focus on the love and support that you and your family need while allowing us to focus on protecting your rights and seeking to redress an injustice.
Contact a Cerebral Hypoxia Attorney in Florida Now
If you or a loved one has been the victim of cerebral hypoxia-related medical malpractice, call our South Florida medical malpractice law firm today at (954) 981-1852 or contact us online. Don't delay; the Statute of Limitations may be running on your claim, so time is of the essence. Our personal injury lawyers work on a contingency fee basis, which means we will not receive a fee unless you receive monetary compensation. Let Rosen & Ohr, P.A. serve you!
Relevant Medical Malpractice Links: