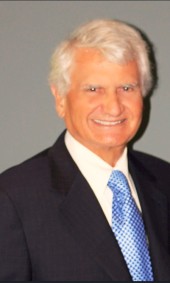 Accepting New Clients
AV Rated: The highest rating in the Martindale-Hubbell Law Directory reserved for a select group of attorneys with the very highest standards of legal expertise and professional reputation.
Florida Bar Board Certified Civil Trial Lawyer: In addition to passing an extensive exam, recommendations by six attorneys and at least one judge, proof of substantial involvement in numerous contested civil matters is required.
American Board of Trial Advocates: Selected and qualified to serve after being recommended by Attorneys and completing in excess of fifteen jury trials.
Fort Lauderdale Illustrated Magazine "2020 Top Lawyers": Ronald Rosen was recognized in the October 2020 issue of the magazine as a top lawyer in the field of workers' compensation law. The award is chosen based on peer reviews from other lawyers.
Beyond the Courtroom: Ronald Rosen Personal Injury Lawyer
Born in Chevy Chase, Maryland, Ronald Rosen moved to Florida in 1950 with his family at the age of ten. After graduating from Coral Gables Senior High, he went on to obtain a degree in business management from the University of Miami in 1962 and then a juris doctorate from the University of Miami School of Law. After graduation, Ronald spent six years in the United States Army Reserve's Judge Advocate General Corp while also working as a lawyer in private practice with his brother, Harry Rosen.
From 1967 – 1970, Ronald served as prosecutor for the City of Miramar and eventually became a judge for the City of Pembroke Pines from 1972 – 1976. After his judgeship ended, Ronald Rosen turned his attention solely to private practice and representing individuals in all areas of law including real estate, landlord tenant, foreclosure defense, wills and trust, probate, family law and criminal matters. However, within a few years, Ronald delegated those other areas of law to his brother and other partners and associates within the firm, so he could practice exclusively in the areas in which he was most passionate and most successful, personal injury, workers' compensation and medical malpractice.
A Premier Injury Attorney in Hollywood, Florida
It did not take long for Ronald to establish himself as one of the premier injury attorney's in South Florida. He has since been certified by the Florida Bar as an expert in Civil Trial Law, is a lifetime member of the Multi-Million and Million Dollar Advocates Forums, and is a member of the prestigious American Board of Trial Advocates, an elite, invitation only organization comprised of the nation's top trial lawyers.
Ronald Rosen has had numerous high profile, high value cases including several multi-million dollar settlements and jury awards. He immerses himself in his client's causes and is no stranger to hard work. Ronald regularly works six to seven days, in excess of 50-60 hours per week. He is driven by a passion to overcome the many obstacles created against the average citizen by the state and federal legislature in personal injury, medical malpractice and workers' compensation cases in order to ultimately prevail for his clients' causes. Receiving a substantial verdict for a deserving client after an uphill battle is the most satisfying professional achievement for Ronald, with a close second being a just, fair and full settlement of a case prior to trial.
While this is a labor of love, Ron still makes time for other outside interests. In addition to hobbies like tennis, sailing, yoga, working out in the gym, riding his bicycle on the beach or swimming in the ocean, Ron is most passionate about spending time with his family whether they are watching a movie, having a barbecue or just spending time in the kitchen cooking, talking and eating.
Ronald Rosen Active within The Community
Ronald is also active in his community doing volunteer work over the years for the American Cancer Society, as well as for local civic and religious organizations which included serving as president of the Hollywood Lakes Section Civic Association, parliamentarian of Temple Sinai, and chairman of Super Sunday fundraising for the South Broward Jewish Federation. He has also helped by serving meals at local churches.
Ron looks forward to many more years of serving others in law by utilizing his vast experience and extensive knowledge of the law to provide outstanding legal representation and exceptional personal service. He is grateful for the opportunity and role he has had in representing others in personal injury lawsuits, medical malpractice cases, and workers' compensation claims.
Our Hollywood, FL Law Firm & Practice Areas:
Whether you come to Rosen & Ohr, P.A. after a car accident, workplace accident, medical malpractice, or any other personal injury matter, you can rely on our firm for effective representation at the highest level of professionalism. We are a focused boutique law firm and our Hollywood attorneys work as a team to aggressively pursue our clients' causes in every case we take on. Here are some practice areas we can help you with: