"Big Box" Department Store Slip and Fall Accident Lawyers in Hollywood FL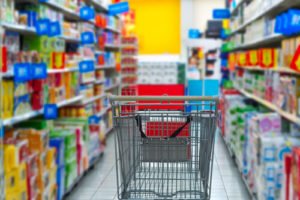 Hollywood FL Big Box Warehouse Accidents Attorneys
Large Warehouse Accidents can happen anywhere, from airports to restaurants, from hotels to grocery stores. But increasingly, the "big box" warehouse stores like Walmart, Lowe's and Home Depot are the sight of avoidable accidents that leave consumers with severe head, foot, back and shoulder injuries.
At Rosen & Ohr, P.A., we believe those stores should be held accountable when accidents are caused by a failure to correct obvious problems that endanger shoppers. If you have been injured in a slip and fall accident or trip and fall accident at one of these warehouse-style stores, you may be entitled to receive compensation for medical care, lost wages and other damages.
For assistance with you slip and fall accident, call Rosen & Ohr, P.A. today at (954) 981-1852 or contact our "Big Box" Store Accident Attorneys online for a free consultation.
We represent accident victims in all areas of South Florida, including, but not limited to:
Pembroke Pines
Aventura
Hallandale
North Miami Beach
Miami
Sunny Isles
Cooper City
Dania Beach
Broward County
Dade County
Palm Beach County
It's no surprise that stores like Walmart, Lowe's and Home Depot have a high number of slip and fall accidents. These warehouse stores attract thousands of consumers each day, often in rainy weather that tracks water onto slick concrete floors. The potential for trip and fall accidents may be heightened by the mad rush of consumers on days when special sales events are held. The sheer size of the stores increases the likelihood that employees will not notice hazardous product spills — until an accident occurs, resulting in broken bones or head and back injuries for an unsuspecting shopper.
The layouts of the warehouse-style retail stores create another risk for shoppers — that of falling merchandise. Open warehouse layouts, high shelving and active equipment, including forklifts and rolling ladders, combine to create the very real potential for serious injuries when products topple from high shelves.  In some falling merchandise cases, customers have suffered severe injuries to their head, feet, back, neck or shoulders.
Why Does Merchandise Fall?
Items on high shelves may be stacked carelessly so they can easily be dislodged, and a customer or employee may move one item that was keeping another product in place. Whatever the reason for these accidents, hundreds of complaints about falling merchandise have been filed in recent years, especially against Wal-Mart. The hazard is so real that some states, including California, have passed laws that require warehouse-type retailers to protect customers and by installing special nets or shelving.
Rosen & Ohr, P.A. has successfully taken on the big stores for their negligent behavior. Among our impressive verdicts and settlements:
Ronald Rosen successfully tried a case against Walmart in which the jury returned a verdict in excess of $1.3 million, the seventh largest verdict in Broward County for that year. A 30-year old woman slipped on body shampoo that had been spilled on the tile floor and fell backwards, slamming her head on a shelf and causing a severe rotary dislocation of the top two vertebrae in her neck. After four successful surgeries, she has returned to being a productive citizen. The jury concluded the store was negligent for not cleaning up a spill and for not keeping the store in a safe condition. The jury awarded our client $371,389 for past medical expenses, $148,500 for future medical expenses, $17,000 for past lost earnings, $467,000 for past pain and suffering, and $297,000 for future pain and suffering.
Following a four-day jury trial, Ronald Rosen and Helen Farber received a verdict in excess of $682,733 on a trip and fall case. Our client, an employee of Finlay Fine Jewelers, which leases counter space from the Bloomingdales in the Boca Town Center Mall, fell over a cart in the department store's storage room when the motion-sensor lights failed to come on. She broke her left wrist and kneecap and underwent several surgeries. Bloomingdales was notified of the malfunctioning sensor several times and both the store and regional manager had verified the problem and did nothing to correct it.
Our Store Accident Lawyers Can Help You Today
If you've been hurt in a slip and fall accident or trip and fall accident at Walmart, Lowe's and Home Depot, or any other warehouse style store, you must show the store was negligent before you can recover money for your injuries. Working with a personal injury attorney who understands slip and fall or falling merchandise cases can significantly improve your chances of obtaining a successful outcome.
Consult with an experienced slip and fall law firm before you speak with an insurance company representative. Insurance firms must minimize their costs to stay in business, so they will offer a settlement that represents their best interests — not yours. Call Rosen & Ohr, P.A. today at (954) 981-1852 or contact us online before talking with insurance company representatives and before accepting any offers. Our firm will provide a free consultation regarding your potential claim. Our personal injury law firm works on a contingency fee basis, which means we will not receive a fee unless you receive monetary compensation.
We represent accident victims in all areas of South Florida, including, but not limited to Ft. Lauderdale, Hollywood, Pembroke Pines, Aventura, Hallandale, North Miami Beach, Miami, Sunny Isles, Cooper City, Dania Beach, Broward County, Dade County, and Palm Beach County. For your convenience, we have provided a directory of some of the Walmart, Lowe's and Home Depot stores in South Florida that we serve.
Our Hollywood, FL Law Firm & Practice Areas:
Whether you come to Rosen & Ohr, P.A. after a car accident, workplace accident, medical malpractice, or any other personal injury matter, you can rely on our firm for effective representation at the highest level of professionalism. We are a focused boutique law firm and our Hollywood attorneys work as a team to aggressively pursue our clients' causes in every case we take on. Here are some practice areas we can help you with: