Hollywood, FL Construction Accident Lawyers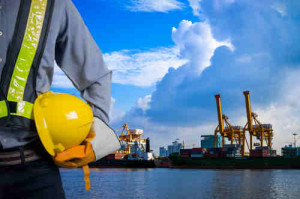 Construction Site Accidents Lawyer in Hollywood, Florida
Construction sites are one of the most dangerous workplaces out there. But construction workers still have the right to feel safe and protected at jobsites. If you or a loved one has been injured in a construction site accident, you are likely already wondering how you will afford medical expenses while missing paychecks. Your boss may be pressuring you to file a claim through your health insurance, or maybe you have been told your employer doesn't have workers' compensation insurance.
Don't take advice about compensation from your boss or an insurance company. Let the experienced construction injury attorneys at Rosen & Ohr, P.A., review your case for free. For more than 50 years, our highly respected construction accident law firm in Hollywood, Florida, has been fighting for the rights of everyday workers who were hurt on the job.
Clients trust our dedicated legal team to:
Identify every potential source of compensation that may be available after your accident. This could be through a workers' compensation claim, a construction accident lawsuit against a company other than your employer, or both.
Aggressively pursue the full and fair compensation you need. As one client said: "Prior to being represented by Mr. Rosen and Mr. Ohr, my workers' comp adjuster tried to talk me into settling my case. I couldn't be happier that I decided to speak with them before settling my case. Not only did my attorneys advise against the settlement, they secured me additional Employer/Carrier paid medical treatment and ultimately reached a settlement for me that was nearly double of what had been previously offered before I retained them."
Treat you with the respect and personal attention you deserve. As one client noted: "I did not want my case to be one of a grouping of 1,000 cases … I wanted a smaller firm that could really focus on me and my needs. I have never regretted choosing a 'personal attorney,' and have always been treated with great compassion and expertise by Mr. Rosen and Mr. Ohr's office." 
Construction injury attorneys Ronald Rosen and Jerrad Ohr are widely recognized for their success in fighting for the rights of injured people throughout South Florida. They are lifetime members of the Multi-Million Dollar Advocates Forum, which is an honor given to less than 1 percent of lawyers nationwide.
Schedule a free consultation now with our dedicated construction accident attorneys in Hollywood, Florida, and learn how we will fight for justice for you.
Compensation for Construction Site Accidents in Florida
At most workplaces, if you're injured on the job, your options for pursuing compensation are likely limited to your employer's workers' compensation insurance. However, construction accidents are often more complicated than other workplace accidents because there are so many different parties involved.
For example, depending on the circumstances of your case, we may be able to pursue compensation from:
Workers' compensation insurance
Your employer directly
Negligent property owners or managers
Subcontractors or companies other than your employer that caused your injury
Negligent drivers
Manufacturers of defective or dangerous equipment or parts
When we launch an investigation into your accident, we will identify every potentially liable party in pursuit of maximum compensation. Your compensation amount will depend on who was responsible for your injury:
If we help you pursue a workers' compensation claim after a construction accident, we will be fighting to recover a percentage of your lost wages and all of your related medical bills.
If we establish that a party other than your employer was at fault, we may demand payment for past and future medical expenses, lost wages and diminished earning capacity in the future, payment to account for your pain and suffering, and punitive damages in cases of extreme misconduct.
We may determine that you can pursue compensation from multiple sources, by filing a workers' compensation claim and a construction accident lawsuit.  Depending on the circumstances surrounding your injury, we may even be able to file a non-workers' compensation claim directly against your employer. 
It is important to have an experienced Hollywood construction accident lawyer on your side as you make decisions about your construction accident claim. That's because there are strict time limits for filing a construction accident claim, and you don't want to miss any deadlines or leave money on the table.
Schedule a free consultation now to discuss how our construction accident law firm can help you and your family during this frustrating time.
Why You Need a Lawyer After a Construction Accident
Maybe you're wondering whether you should try to handle your construction accident claim on your own, without an attorney. After all, your employer may tell you to just fill out the workers' comp forms, or an insurance adjuster may seem concerned about making things right with a settlement.
But construction accident cases are extremely complicated, especially when there's a lot of money at stake. It's worth at least scheduling a free consultation with a knowledgeable attorney to decide what's right for you. Keep in mind:
Your claim for workers' compensation may be undervalued or even denied due to a technicality. Our knowledgeable workers' compensation attorneys understand how the claims system works. We will thoroughly investigate your accident, document your injuries, complete the necessary paperwork, and ensure you meet all related deadlines. We can also represent you in an appeal if your claim is denied for some reason.
An insurance adjuster may pressure you to accept a quick construction accident settlement before you understand what your claim is really worth. Insurance companies want to pay you as little as possible and move on. Our attorneys will negotiate aggressively on your behalf and demand maximum compensation for your injury.
It can be difficult to put a price on what you're going through. Our skilled construction accident attorneys will consult with medical and financial experts to determine how your injuries will affect you both now and in the future.
You can bet that the insurance companies have teams of lawyers working to protect their profits. You deserve to have skilled attorneys in your corner fighting for the compensation you deserve. 
Contact us now to schedule a free, no obligation claim evaluation, and let us start fighting for the compensation you need to get your life back.
Common Types of Construction Accidents in South Florida
The tools, ladders, scaffolding, and heavy machinery used at construction sites put workers at great risk for accidents. Some of the leading causes of construction site injuries are:
Scaffolding accidents
Crane and hoist accidents
Roof and ladder falls
Falling debris or equipment
Electrical hazards or chemical leaks, causing shocks, fires, or explosions that can result in serious burns
Accidents involving forklifts, bulldozers, or backhoes
Accidents from lifting heavy equipment
Eye injuries or blindness
Lift equipment failures
Accidents involving being caught in, between, or under machinery or heavy equipment
No matter what type of construction accident caused your injury, you should speak with an experienced attorney about what to do next.
Contact Our Construction Injury Lawyers in Hollywood, Florida
At Rosen & Ohr, our dedicated construction accident law firm has been standing up for the rights of injured workers for more than 50 years. Let us put our experience to work for you.
Schedule a free consultation today to discuss your options for compensation. You can take comfort in the fact that we do not charge any legal fees or costs upfront. Instead, you only pay attorneys' fees and costs if and when we recover compensation in your case.
Our firm proudly serves clients across South Florida, including in Hollywood, Pembroke Pines, Aventura, Hallandale, Ft. Lauderdale, North Miami Beach, Miami, Sunny Isles, Cooper City, Dania Beach, Pompano Beach, Davie, Boca Raton, Tamarac, Hialeah, Kendall, Miami Lakes, Coral Springs, Miramar, Homestead, Broward County, Miami-Dade County, and Palm Beach County.
Our Hollywood, FL Law Firm & Practice Areas:
Whether you come to Rosen & Ohr, P.A. after a car accident, workplace accident, medical malpractice, or any other personal injury matter, you can rely on our firm for effective representation at the highest level of professionalism. We are a focused boutique law firm and our Hollywood attorneys work as a team to aggressively pursue our clients' causes in every case we take on. Here are some practice areas we can help you with: