What are Florida's Most Dangerous Jobs?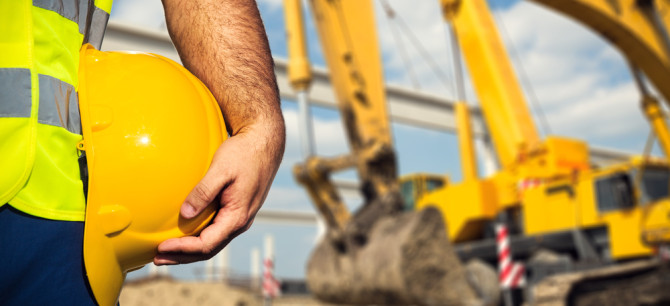 Every day, the workers' compensation attorneys of Rosen & Ohr, P.A., help injured workers and their families in Hollywood, Fort Lauderdale and throughout Florida to pursue the benefits and other compensation they deserve.
Through the years, we have assisted workers from a wide range of industries. As we have seen, virtually every job carries some degree of health and safety risk.
At the same time, it has become clear to us that certain jobs involve significantly more risks than others. This could be due to the nature of the work. It could also be due to employers' failure to take workplace safety seriously.
Based on the most recent annual Census of Fatal Occupational Injuries (CFOI) from the Bureau of Labor Statistics and other sources, the following could be considered the five most dangerous jobs in Florida:
1. Construction Worker
According to the CFOI for Florida, "construction and excavation occupations" accounted for 55 of the 239 fatal worker injuries in the state, or 23 percent.
The Occupational Safety and Health Administration (OSHA) reports that four types of construction accidents account for nearly 60 percent of the fatalities within the industry:
Struck by object (such as materials dropped from an elevated surface)
Electrocution (through contact with overhead or underground power lines, exposed wires, overloaded circuits and defective tools and equipment)
Caught-in/between (including being caught in machinery or in a cave-in).
Unfortunately, construction accidents often occur because of employer's failure to properly train and supervise workers or to provide workers with appropriate safety equipment and protective gear such as harnesses or hard hats.
2. Truck Driver
The job category, "transportation and material moving occupations," tied with construction for the highest number of fatalities (55) in the Florida CFOI. In many cases, truck drivers are responsible for their own injuries. They may cause accidents by speeding or driving while impaired by alcohol, drugs, or fatigue. Drivers' employers may be responsible as well. For example, they may fail to require routine vehicle inspection and maintenance, or they may encourage drivers to be on the road longer than is safe or allowed by state and federal law.
3. Farm Worker
Agriculture actually is the industry with the highest rate of fatal injuries in Florida, with 41 deaths per every 100,000 full-time workers. Farm workers may die or suffer severe injuries in accidents such as a tractor overturning or from getting caught in dangerous farm equipment.
4. Grounds Maintenance Worker
Groundskeepers accounted for the second-highest number of worker deaths in the Florida CFOI, with 25. A report by the Centers for Disease Control and Prevention (CDC) found that falls, transportation incidents, contacts with objects and equipment and "traumatic exposures to harmful substances or environments" are the events that most often lead to fatalities in this occupation.
5. Factory Worker
The most recent Florida CFOI shows eight fatalities in the manufacturing industry. Of course, the risks that factory workers face are numerous. For instance, they can hurt themselves using tools and equipment, getting caught in machinery or coming into contact with toxic chemicals. Fatigue that comes from working long shifts and engaging in repetitive tasks may raise a factory worker's injury risk.
Thoroughly Explore Your Options after a Work Injury in South Florida
If you have suffered an injury while working in these or any other occupation in South Florida, you should contact an attorney from Rosen & Ohr, P.A., right away in order to learn about your right to seek workers' compensation benefits.
These benefits can cover your medical expenses and a percentage of your lost wages. Death benefits may be available to those who have lost a family member in a workplace accident.
A worker typically cannot sue an employer for a work injury. Workers' compensation benefits, in most cases, serve as a worker's exclusive remedy.
However, in some cases, a claim can be brought against a non-employer who caused a worker's injury or death. This is called a third-party liability claim. For example, a truck driver could be injured or killed in a crash caused by a negligent motorist, or a factory worker could be harmed by a defective piece of machinery.
An attorney from our firm can review your case to determine whether this option is available to you.

Rosen & Ohr, P.A. is a personal injury law firm representing injured clients in Fort Lauderdale, Hollywood, and throughout South Florida.