Resort Accidents & Injuries in Hollywood, FL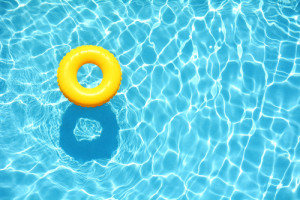 You had been looking forward to that cruise and resort vacation for months. The last thing you wanted was for your trip to be spoiled by a serious injury through no fault of your own.
Vacation Injury Caused by Negligence in Hollywood, FL
If your vacation injury was caused by the negligence of others or related to a crime, you need to talk to an experienced personal injury law firm to understand your legal options.
The Florida personal injury Rosen & Ohr, P.A. has experience handling injury claims involving amusement parks, rental cars, resort hotels, golf resorts and cruise ships. If you believe your vacation injury was preventable and caused by the negligence of another party, please call Rosen & Ohr, P.A. at (954) 981-1852 for a free consultation.
Injuries Suffered On Vacation: Resort Injuries and Accidents
There are many ways to suffer injuries on vacation. You or a family member may have suffered a slip and fall injury at a hotel or resort. You may have been hurt on a cruise ship due to neglected maintenance of the property, such as a loose step or railing. You may have suffered a crime-related injury due to lack of adequate security at a hotel or resort. You may have suffered an injury while on a cruise excursion or while riding a tourist bus or airplane and received inadequate medical care.
Generally speaking, owners of hotel, resorts, golf resorts and amusement parks must keep their premises in a reasonably safe condition, free of hazards and obstructions. Property owners and operators have a duty to warn guests of concealed hazards that the guests may not see on their own.
Resort Owners and Operators Responsible for Neglect
Owners and operators of a hotel, resort, or amusement park are responsible for the negligent acts of their employees. They also have a duty to protect guests from foreseeable harm caused by a third party, such as a mugger or assailant, by providing adequate security on the premises.
Providers of public transportation including tourist buses, airlines, cruise ships, and railways are known as common carriers and must follow strict safety regulations and guidelines. They may be held liable and sued for damages when serious accidents occur.
It's important to note that after vacation accidents at a resort, on a cruise ship, or on public transportation, there is a limited amount of time in which to file a claim for compensation for injuries. Time limits vary, depending on where the accident occurred. Since time is limited, it's important to contact an experienced South Florida resort injury attorney right away to preserve your legal rights.
Contact a Resort Injury Lawyer in Hollywood, FL Today!
Rosen & Ohr, P.A. takes pride in helping our clients recover compensation for their injuries. If you or a loved one has been injured while on a vacation cruise or while visiting a resort, and your injury was caused by a crime or the negligence of another, please contact the injury law firm of Rosen & Ohr, P.A. We have successfully represented clients injured while on vacation due to negligence and will aggressively fight for you.