What Happens When a Rental Car Is Involved in an Accident?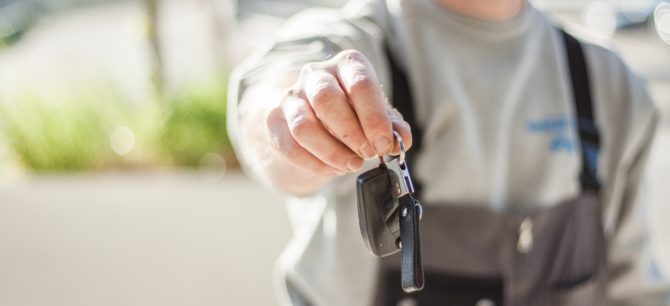 Being involved in a collision in your own car can be stressful enough, but when you're involved in a car accident while driving a rental car, coverage and liability questions can make an already stressful situation even more challenging.
When you rent a vehicle, the rental company will typically offer tiered insurance coverage packages. These insurance options often include basic coverage packages alongside comprehensive plans that should cover the renter in the event of a crash.
While some renters take advantage of these insurance packages, others rely on their own auto insurance policies to cover them if they are involved in an accident.
When a rental car is involved in a crash, determining whose insurance will primarily cover costs will be one of the most important considerations.
Rental Car Accident Insurance
There are three different forms of insurance that could be considered after a rental car accident, including:
Credit Card Rental Car Insurance – It's common for credit card companies to offer some kind of rental insurance when the card is used to pay for the rental. Unfortunately, it is typically not comprehensive, but it may offer some relief. If you used a credit card to pay for your car rental, read over your plan or contact customer service to learn more about what coverage may be available to you.
Personal Vehicle Insurance – If you have insurance for your personal vehicle, your policy may extend to accidents in a rental vehicle. Be sure to familiarize yourself with your personal insurance policy before rejecting coverage from the rental car company.
Rental Car Insurance – Rental agencies are by law required to offer supplemental insurance to their customers.
If you have personal car insurance, used a credit card that offers coverage, and opted to purchase the supplemental insurance offered by the rental agency, all three providers may offer some coverage for your accident.
What to Do After Car Accident in Rental Car
If you are involved in a car accident while driving a rental car, your personal safety should be the first priority. Make sure to immediately get to safety and contact the police. If you are injured, seek immediate medical attention.
If you are able to remain at the scene, be sure to exchange information with the other drivers involved in the accident. This can include insurance info, name, and contact information. Often taking a picture of the other parties' insurance cards is the most efficient way to gather this information.
Also, be sure to take pictures of the scene and the damage to the vehicles. Thorough documentation can make a significant impact in determining fault and any insurance claims that you need to make.
Make sure to notify the rental company and your personal insurance provider as soon as you are able. The insurers will immediately launch an investigation into the accident to determine what happened.
Finally, if you are hurt in the crash and you believe that another driver's negligence was to blame, contact an experienced car accident attorney to discuss your legal options. While insurance exists to pay medical bills, lost wages, vehicle repairs or replacement, and other expenses, the insurance companies are not always willing to shell out money, even for valid claims. With an attorney on your side, you can rest easier knowing that someone is fighting for the compensation that you are owed.
Contact a Florida Rental Car Accident Attorney
If you have been involved in a rental car accident in Florida, the lawyers at Rosen & Ohr, P.A. are ready to help you. Our experienced attorneys can determine what insurance coverage is available to you and can pursue a claim on your behalf. If you've been severely injured and another driver is to blame, we'll seek the full and fair compensation that you are owed.
Don't wait to get the answers and help you need. Call us or contact us online today to schedule a free consultation.

Rosen & Ohr, P.A. is a personal injury law firm representing injured clients in Fort Lauderdale, Hollywood, and throughout South Florida.