Uninsured/Underinsured Motorist (UM) Coverage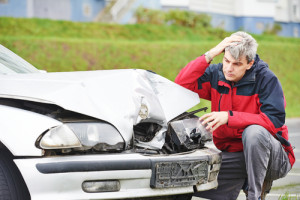 Uninsured/Underinsured Motorist (UM) coverage is designed to protect you if you are involved in a car accident with another driver who lacks adequate insurance to pay for your injuries. If you are injured in a car accident caused by a driver who has only the state required insurance coverage, minimal extra coverage or no insurance coverage at all, UM coverage may be the only way for you to recover any financial compensation.
Since 1965, our personal injury firm has represented clients who have sustained serious injuries from all types of causes, including car accidents. Our philosophy is to focus first on serving our clients and allow everything else to follow from there.
You are welcome to read more below about UM motorist coverage, however, if you or a loved one has suffered a serious injury as the result of a car accident, contact our personal injury lawyers today for a FREE CONSULTATION by calling (954) 981-1852 or using our online form. We are passionate and deeply committed to seeing justice served for all our clients. During our consultation, we will gladly discuss how we can help protect your rights and fight for all the compensation you deserve! Let Rosen & Ohr, P.A. serve you!
What Does Uninsured Motorist Cover?
The State of Florida mandates that motorists must carry only a minimum amount of auto insurance coverage; Personal Injury Protection (PIP) insurance in the amount of $10,000 and property damage liability in the amount of $10,000.
Florida UM Insurance Law
If you purchase elective UM insurance coverage protection, you'll have an additional source of insurance that will take effect when your own PIP coverage and the coverage of a negligent driver, if they even have any, falls short.
UM Coverage
UM coverage protects you, your spouse and your relatives that reside in the same household as you, with some exceptions regarding the "residential requirement."Also, unless your insurance company specifically tells you otherwise, this type of coverage applies regardless of the vehicle you may be in or driving at the time of a collision, as long as you had permission from the owner to drive or be in that vehicle.
UM Benefits
In order to recover UM benefits, you must prove that another driver was at fault and that the injuries sustained are of a serious or "permanent" nature. As an injured driver, you must first exhaust your PIP and the at-fault driver's insurance limits before recovering from your own UM policy.
In some cases, if your UM insurance company fails to honor your claim, you may also be able to recover in excess of your UM policy's limits by pursuing what is called a "bad faith" cause of action. In addition to receiving more than your policy limits, a successful bad faith case may provide you with interest on unpaid benefits, reasonable attorney's fees and costs, and any damages caused by a violation of the Florida "bad faith" law.
Uninsured and underinsured motorist insurance can pay for your medical bills, damages and losses when all other methods of compensation are inadequate or unavailable. However, the laws are complicated and the amount of compensation you receive for your injuries can vary greatly, depending upon the success of your claim. Working with an experienced Florida UM law firm can help to hold the insurance company accountable and prevent them from denying your claim.
Contact Our Florida UM Attorneys Today
If you or a loved one has suffered a serious injury as the result of a car accident, you have the right to seek compensation. You deserve experienced help to deal with your medical bills and the insurance companies. Don't delay. Contact our skilled and experienced Florida accident law firm today.
With over 45 years of service in South Florida, we have successfully represented car accident victims in all areas of South Florida, including Hollywood, Pembroke Pines, Aventura, Hallandale, Ft. Lauderdale, North Miami Beach, Miami, Sunny Isles, Cooper City, Dania Beach, Broward County, Dade County, and Palm Beach County.
Call us at (954) 981-1852 or use our online form for a FREE CONSULTATION. Let Rosen & Ohr, P.A. serve you!