What is Personal Injury Protection?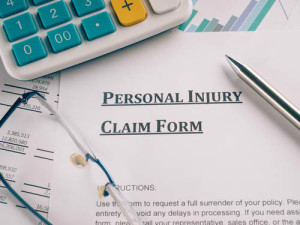 Personal Injury Protection (PIP) coverage provides benefits for injured drivers regardless of who is at fault for a particular collision. PIP coverage is commonly referred to as Florida's "No-Fault Insurance" due to the fact that recovering benefits is not contingent upon determining who caused the crash. Therefore, if the driver of a vehicle is injured in an automobile collision, regardless of who caused it, he will receive benefits under his PIP policy for the treatment of any injuries he may have sustained. While this benefit seems very straightforward, understanding what type of claim to file can be complicated following a serious accident. A Hollywood Florida personal injury protection law firm can help.
Personal Injury Protection in Florida
With over 45 years of experience, Rosen & Ohr, P.A. has represented clients who have sustained serious injuries from all types of causes, including all kinds of motor vehicle accidents. Our philosophy is to focus first on serving our clients and allow everything else to follow from there.
You are welcome to read more below about Personal Injury Protection, however, if you or a loved one has suffered a serious injury as the result of a motor vehicle accident, contact Rosen & Ohr, P.A. today for a FREE CONSULTATION by calling (954) 981-1852 or by using our online form. We are passionate and deeply committed to seeing justice served for all our clients. During our consultation, we will gladly discuss how we can help protect your rights and fight for all the compensation you deserve. Let Rosen & Ohr, P.A. serve you!
What is Personal Injury Protection?
The State of Florida, by statute, requires all drivers to carry a minimum of $10,000 in Personal Injury Protection or PIP coverage in addition to $10,000 of property damage liability coverage. The property damage liability requirement may also be met by having an insurance policy that provides at least $30,000 in coverage for combined property damage liability and bodily injury liability for any one motor vehicle crash.
If a driver without the required PIP coverage is injured in a traffic crash that is caused by someone else's negligence, he may be held responsible for the first $10,000 of his own medical bills before he is able to receive any compensation from the at-fault driver's insurance.
PIP Coverage
A PIP policy will cover:
The person(s) named on the policy
Any relatives living in the same household of the insured
Any persons lawfully operating the insured's motor vehicle
Passengers in the motor vehicle
Anyone that is struck by the vehicle and suffers bodily injury.
PIP laws do not apply to motorcycle accidents as they are not considered "motor vehicles" in the State of Florida and are specifically excluded from PIP coverage by insurance companies. However, a person injured while riding a motorcycle may still be entitled to PIP benefits if someone who lives in the injured person's household has PIP coverage that does not specifically exclude motorcycles.
If you don't have PIP coverage under your own policy, you may be able to acquire coverage and benefits through another source by meeting BOTH of the following criteria:
You did not own an operable vehicle at the time of the accident, you are not required to maintain PIP coverage on a car that doesn't run and is inoperable; AND
No one in your household has PIP coverage. If you live with someone that has PIP coverage, then you may be covered by their insurance as described above.
If you meet these two criteria, then you can apply for PIP benefits with:
The owner of the vehicle that you were driving or riding in at the time of the crash; or
The other vehicle's owner or driver.
If you don't meet any of the above, then you can always try to obtain PIP benefits through another involved party's insurance carrier.
PIP Benefits
PIP will pay for 80 percent of all reasonable and medically necessary expenses such as:
Medical treatment for injuries such as broken bones, whiplash, cuts and bruises, burns, and more.
Surgical procedures
Hospital stays
Ambulance transport
X-ray and diagnostic imaging
Dental treatment
Rehabilitative services
Prosthetic devices
Nursing services
PIP also may cover up to 60 percent of:
A person's lost wages up to $10,000
Transportation costs for necessary medical treatment
Medical insurance premiums if the premium is part of the injured person's gross income from an employer.
Additionally, PIP will pay for 100 percent of the reasonable replacement of child care services, housekeeping, and yard work. It will also cover funeral expenses in the amount of $5,000 or in the amount of the remaining unused PIP, whichever is less.
Lawsuits, When PIP Isn't Enough
An injured person may be able to recover his medical expenses and lost wages from the at-fault driver's insurance company if they were not covered by his PIP or if they exceeded his PIP policy limits. An injured person may recover for pain, suffering, mental anguish, and inconvenience if they suffer:
Significant and permanent loss of an important bodily function
Permanent injury within a reasonable degree of medical probability, other than scarring or disfigurement
Significant and permanent scarring or disfigurement
Death
Filing a legal claim for serious car accident injuries that fall beyond the coverage of a PIP policy requires experienced attention from a law firm familiar with Florida law. The requirements for medical testimony in a car accident lawsuit can be complex, and insurance companies will be quick to deny claims.
Contact Our Florida Personal Injury Protection Attorney Today
If you or a loved one has suffered a serious injury as the result of a car accident, you have the right to seek compensation. You deserve experienced help to deal with your medical bills and the insurance companies. Don't delay, contact the skilled and experienced Florida PIP/car accident law firm of Rosen & Ohr, P.A. today. With over 45 years of service in South Florida, we have successfully represented car accident victims in all areas of South Florida, including Hollywood, Pembroke Pines, Aventura, Hallandale, Ft. Lauderdale, North Miami Beach, Miami, Sunny Isles, Cooper City, Dania Beach, Broward County, Dade County, and Palm Beach County.
Call us at (954) 981-1852 or use our online form for a FREE CONSULTATION. Let Rosen & Ohr, P.A. serve you!