Personal Injury Attorney in Fort Lauderdale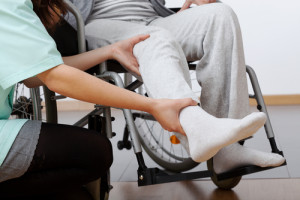 Are you suffering from painful injuries, emotional distress, or property damage after a Fort Lauderdale accident caused by someone else's negligence? Are you facing growing medical bills or having to miss work and lose weeks of income because of injuries caused by no fault of your own? If so, the law firm of Rosen & Ohr, P.A. wants to help you get on the road to recovery.
At Rosen & Ohr, P.A., we're dedicated to protecting the legal rights of people in Fort Lauderdale and the surrounding areas – whether they've lived here forever or they're just passing through on vacation. Fort Lauderdale draws in people from all over the world with its beautiful beaches, vast economic opportunities, outstanding quality of life, world-renowned restaurants, and significant historical sites. Unfortunately, accidents can happen anywhere – even in places as awe-inspiring as Fort Lauderdale.
For over 50 years, the compassionate and skilled personal injury attorneys at Rosen & Ohr, P.A. have been helping clients across South Florida get the compensation and justice they deserve after catastrophic accidents. We're committed to helping relieve the burdens of stress, frustration, and fear that victims face after accidents by standing alongside them throughout the process and helping them deal with some of the most difficult parts of their accident claim.
At Rosen & Ohr, P.A., we provide clients with strategic legal representation and stellar customer service, so victims can get the money they deserve to cover medical bills, lost wages, and the multiple other expenses that accidents cause. Check out some of our glowing reviews from past clients and high-value results from prior cases, where we helped accident victims recover millions of dollars in verdicts and settlements.
Don't wait a moment longer to seek the compensation and justice you're owed. Contact Rosen & Ohr, P.A. today to set up your free legal consultation. We have two conveniently located offices to serve clients in Fort Lauderdale, Hollywood, Miami, and all of South Florida. 
Types of Personal Injury Accidents in Fort Lauderdale
At Rosen & Ohr, P.A., our Fort Lauderdale personal injury attorneys are prepared to help clients with a wide variety of accidents. Some of the types of cases that we handle include:
Bicycle accidents
Medical malpractice cases, such as birth injuries, emergency room errors, medication errors, and diagnosing errors
Truck accidents, semi, 18-wheeler, and other types of large truck accidents
Car accidents, including head-on collisions, reckless driving, drunk driving, and other kinds of crashes
Workers' compensation, job site injuries, and worker claims involving employees on social security disability
Trips, slips, and other fall accidents
Premises liability cases, such as dog bites, fire claims, swimming pool accidents, pipe leak claims, negligent security, drownings, and water intrusion damage claims
Motor vehicle accidents
BP oil spill claims
Big box store accidents
Pedestrian accidents
Motorcycle and electric scooter accidents
Product liability cases, including defective tire lawsuits, dangerous drug cases, defective hip and other medical device claims, recalls, poor manufacturing or design, and defective toy claims
Hit and run accidents
School bus, commuter bus, charter bus, and other bus accidents
Resort and cruise ship accidents
Common Types of Personal Injuries
Some of the most common types of injuries that victims suffer in personal injury accidents include:
Broken bones and fractures
Neck injuries, such as whiplash
Brain and head injuries, including concussions and traumatic brain injury
Spinal cord injuries, including loss of sensation in your limbs and chronic pain
Paralysis
Back and shoulder injuries
Loss of vision
Amputation
Muscle and joint injuries, such as tears, sprains, and strains
Burns
Lung damage and respiratory issues
Cancer and other occupational diseases and conditions
Loss of hearing
Internal bleeding, crushed organs, and other internal injuries
Compensation for Injuries in Fort Lauderdale
An experienced personal injury attorney can help determine how much your specific case might be worth. In general, the compensation that victims can recover in Fort Lauderdale personal injury claims usually covers damages such as:
Wages lost

while you recover from your injuries

Current and outstanding medical bills

, including ambulance or medivac transportation, hospitalization, surgeries, medications, lab and diagnostic tests, and specialist visits

Loss of future income
Property damage
Loss of consortium

, companionship, or ability to participate in activities you used to enjoy 

Ongoing and future medical care
Medical devices and equipment

, such as lifts, wheelchairs, and walkers

Disability accommodations

, including home renovations and specialized vehicles for accessibility

Pain and suffering
Other accident-related costs
The amount of compensation you can recover depends on the details of your accident, the amount of insurance coverage available, as well as a number of complicated Florida laws. 
One law that might limit your compensation is Florida's statute of limitations for personal injury claims. Under this law, victims typically have four years to file a personal injury lawsuit. However, some cases might have much shorter timelines, including workers' compensation claims and personal injury claims against government agencies. After that deadline passes, victims often find it impossible to recover compensation for their injuries or the loss of their loved one.
Florida is a comparative negligence state, which means that victims might be able to recover some compensation for claims even if they were partially to blame for their accident. If the defendant can prove that you had any responsibility for your injuries or accident, then the court might reduce your compensation according to your percentage of fault for the accident.
A respected personal injury attorney can help you understand which laws apply to your case and help you fight for the full compensation you deserve.
Who Could Be Liable for Personal Injuries?
The party or parties who might be liable for your injuries will depend on the type of accident that you experienced. For example, if you slipped and broke your kneecap at a store, then the store owner or property manager might be liable. 
In another instance, if your loved one is suffering serious head and internal injuries after a large commercial truck driver hit them, then anyone from the trucker to their employer to a government agency might be at fault for the accident.
In order to file a claim against an at-fault party and recover compensation, you must prove:
The negligent individual or party had a duty to protect you from harm – for example, drivers have a responsibility to drive carefully and protect others on the road from harm.

The at-fault party failed in this duty by committing some type of negligence, such as driving drunk.

Their negligence caused you harm.

You have suffered damages because of the harm the negligent party caused you.
A skilled personal injury attorney can help determine all of the parties that might be responsible for your accident, plus they can help prove the at-fault party's liability and their negligence or wrongdoing.
How Our Fort Lauderdale Personal Injury Lawyers Can Help
The experienced Fort Lauderdale personal injury attorneys at Rosen & Ohr, P.A. will work to get you the justice and maximum compensation you deserve. We'll leave no stone unturned in helping identify all of your possible losses and damages from the accident, so you aren't surprised by additional costs down the road. 
We can also help you file a personal injury lawsuit or insurance claim with the responsible individual or company's auto, homeowner's, business liability, or other insurance policy. We can help protect you from insurance companies that might try to take advantage of you when you're at your most vulnerable. 
At Rosen & Ohr, P.A., we're ready to thoroughly investigate your claim and gather the evidence needed to prove your losses and support your claim, such as receipts, medical records, bills, records of your expenses, official accident reports, and other documents. 
Additionally, we can gather evidence that is sometimes more difficult to obtain, such as surveillance videos, eyewitness photos or videos of the scene, electronic truck driver logs, and company correspondence.  Our industry-leading team can also use our network of resources to hire experts like medical and accident re-creation specialists to help support your claim.
Our knowledgeable lawyers can negotiate with insurance companies to pursue the compensation you deserve. If insurance denies your claim or refuses to give you a fair settlement, we will be ready to fight for your rights in court. All along the way, we will take the time to listen and get to know you, help you understand your legal options, treat you with compassion and courtesy, keep you updated on your case, and answer any questions and concerns you might have about your case.
Contact a Fort Lauderdale Personal Injury Attorney Today
At Rosen & Ohr, P.A., we never back down from a fight to protect our clients' legal rights. If you are suffering from injuries after an accident in Fort Lauderdale or the surrounding areas, contact our trusted personal injury attorneys today to fight for the justice and compensation you're owed. Call us today or chat with us online to set up your free consultation.