Car Accident Lawyer Fort Lauderdale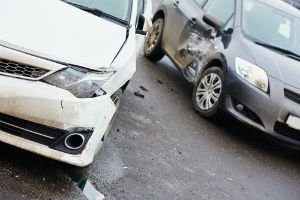 Sunshine and warm weather make Florida not only a desirable place to live, but also one of the most popular tourist destinations in the U.S.  In a single recent year, it was estimated that 118 million people visited Florida, with 17 million selecting the Greater Fort Lauderdale as their preferred vacation destination.
With that many people on the road, it's no wonder car accidents frequently occur. According to the Florida Department of Highway Safety and Motor Vehicles,   there were 41,755 motor vehicle accidents in Broward County in one recent year. In those accidents, 25,361 people were injured, and 245 people were killed as a result.
Car crash injuries are often serious enough that they require extensive medical treatment and long absences from work. The cost of treatment for car crash injuries can be a heavy weight to bear, but an attorney can help you seek compensation to help alleviate this burden.
If you suffered serious injuries or your loved one was killed in a car accident in Fort Lauderdale, it is in your best interest to contact an experienced injury lawyer as soon as possible to discuss your legal options. The law firm of Rosen & Ohr, P.A. has been helping clients throughout South Florida for more than a half-century. Call us or complete an online contact form to have one our experienced attorneys review your case and discuss all of your legal options during a free consultation.
---
Common Causes of Car Accidents in Fort Lauderdale
Motor vehicle crashes are usually the result of negligence on the part of one or more parties. That is, at least one driver acted in an unreasonable way that made a collision unavoidable for other motorists. When this happens, the negligent driver has breached a duty that is owed to everyone else on the road, which is to operate their motor vehicle in a reasonable and safe manner.
Some of the most frequent causes of car accidents in Fort Lauderdale due to driver negligence include:
Improper Turns
Failure to Yield or Obey Traffic Signs or Lights
Unsafe Lane Changes
Tailgating
Speeding
Reckless Driving
Distracted Driving
Driver Fatigue
Drunk Driving
Drug-Impaired Driving
Not all accidents necessarily stem from the actions of other drivers. Some crashes are completely isolated incidents involving vehicle malfunction. When vehicle malfunction accidents are caused by defective parts or design, the manufacturer could be liable for a defectively designed or manufactured product. When a part was not properly installed, a maintenance provider could be liable.
A crash could also be caused by a dangerous or defective roadway. In these cases, a city, county or state agency or department could potentially be responsible for their failure to properly maintain infrastructure.
---
Types of Car Accidents in Fort Lauderdale
Some of the most common types of car accidents that could result in serious injuries include:
Rear-End Collisions
Side-Impact or T-Bone Collisions
Head-On Collisions
Rollover Accidents
Hitting a Pedestrian, Bicycle, or Electric Scooter
Multi-Vehicle Accidents
Multi-vehicle car crashes are particularly complex. Especially in those types of cases, accident reconstruction may be very important.  It is used to determine the cause of the accident as well as identify the at-fault party.
---
Proving Negligence in a Fort Lauderdale Car Accident
In Florida, the plaintiff in a personal injury action has the burden of proving each element of their claim by demonstrating convincing evidence to support it. This means that it must be shown that the defendant was more likely than not at-fault for your injuries.
Florida is a pure comparative negligence state. This means that even if a plaintiff is partially at fault for the accident that caused their injuries, they will still be able to recover damages. However, the amount rewarded is ultimately reduced by the percentage in which the plaintiff's injuries were a result of their own negligence.
For example: If a person is awarded $100,000 for injuries sustained in a car accident and is found to be 45 percent at fault for the accident, their award will be reduced by $45,000, and they would ultimately receive only $55,000.
Insurance companies for the at-fault drivers will frequently look for ways to assign more blame to the other drivers in an accident. Representatives of these companies may be eager to speak with you in order to get a written or recorded statement in which you admit to some degree of fault. These representative are not looking out for you. Therefore, it is important that you do not speak with anyone until you have legal representation.
---
Types of Car Accident Compensation in Fort Lauderdale
Insurance companies often agree to settle a car accident case either before or after a lawsuit has been filed. The settlement a victim agrees to should cover all of the possible costs they have already incurred as well as all future costs they are expected to incur.
When a car accident case does go to trial, a victim who proves their case can be awarded compensatory damages. Compensatory damages are usually some combination of economic damages and non-economic damages.
Economic damages are typically tangible costs such as medical bills, lost wages, and property damage. Noneconomic damages are awards for more subjective kinds of harm such as emotional distress, disability, disfigurement, pain and suffering, or even the effects suffered by a family as a result of the victim's injury.
In a very limited number of cases, particularly those involving drunk driving or other forms of extreme recklessness, a jury could also award punitive damages. Under Florida Statute § 768.72(2), a defendant can only be held liable for punitive damages when they are found guilty of intentional misconduct or gross negligence based on clear and convincing evidence.
---
How Rosen & Ohr Can Help with Your Fort Lauderdale Car Accident Claim
Did you suffer serious injuries in a car accident in Fort Lauderdale? Was your loved one killed in a car crash? Make sure that you seek legal representation as soon as possible.
Rosen & Ohr, P.A. helps car accident victims in communities throughout the Fort Lauderdale area and across South Florida. Our team of experienced attorneys can immediately investigate your crash to collect important evidence, determine the cause, and identify all possible liable parties. We know how to file the necessary paperwork to help you seek compensation for all your losses.
Call our office or contact us online to set up a free consultation so that one of our lawyers can provide an honest and thorough evaluation of your case. Our offices handles many different personal injury cases including slip & falls, premises liability, nursing home abuse, medical malpractice, negligent security, construction accidents, product liability, and much more.