Hollywood Surgical Mistakes Lawyers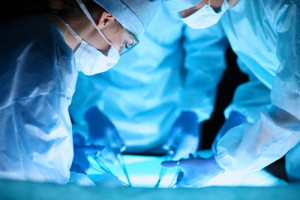 Existing Surgical Mistake Risks
All surgeries are inherently risky. Even with competent, expert care, the possibility exists for negative reactions to anesthesia, and post-surgery infection. However, most patients do not readily anticipate surgical mistakes and errors. Anyone placing their lives in the hands of a Florida doctor expects that that physician will provide expert and competent medical care, including the ability to manage the entire surgical team and hospital staff. Unfortunately, surgical errors are much more common than one might anticipate. Some surgical errors can be easily corrected others unfortunately, can result in serious injury or even death.
If you or a loved one has been the victim of a surgical mistake resulting in injury or wrongful death, call the medical malpractice law firm at Rosen & Ohr, P.A. at (954) 981-1852 or contact us online for a free evaluation of your case. With more than 45 years of combined legal experience, we will fight for the justice and compensation you deserve. We represent accident victims in all areas of South Florida, including, but not limited to Hollywood, Pembroke Pines, Aventura, Hallandale, Ft. Lauderdale, North Miami Beach, Miami, Sunny Isles, Cooper City, Dania Beach, Broward County, Dade County, and Palm Beach County.
Many surgical errors are not the result of a surgical complication. Instead, they are caused by negligent deviations from the prevailing professional standard of care and radiological reports. The potential errors include:
Failure to remove foreign objects such as sponges or surgical instruments from the patient's body, resulting in infection or even death.
Anesthesia errors resulting in hypoxia and permanent brain damage, stroke, heart attack and death.
Failure to obtain the patient's prior informed consent with respect to a specific surgical procedure.
Perforation of the bowel.
Gastric bypass surgery (bariatric surgery or stomach stapling) resulting in blood clots, infection or heart attack.
Severing a nerve.
Failure to monitor for sepsis (a blood infection) during and after surgery.
Penetration of eye tissue (such as the lens or cornea) during eye surgery.
Severing the ureter during a hysterectomy.
Back surgery errors resulting in permanent spinal cord injury.
Wrong site surgery (operation on the wrong area of the patient or operation on the wrong patient altogether).
Failure to use sterile equipment.
Damage or puncture of nearby organs.
Damage to bones and tendons
Some surgical mistakes can be traced to poor pre-operative care and planning. A doctor must thoroughly analyze a patient's medical history, medication and lifestyle choices prior to determining what surgical course, if any, should be taken. A surgeon must make sure that the procedure is as safe as possible by extensively monitoring the surgical team. This all requires that the surgeon and his or her team be experienced and competent enough to mitigate all risks of surgical error.
Our Surgical Mistakes Attorneys Can Help You
Unfortunately, surgical errors are common. If you or a loved one has been the victim of a surgical mistake, you may need to hire one of our medical malpractice attorneys, You may be entitled to damages including medical expenses, lost wages and other compensation. For legal assistance with surgical mistakes, contact Rosen & Ohr, P.A. today for a free consultation. We work on a contingency fee basis, which means we will not receive a fee unless you receive monetary compensation. Call us today at (954) 981-1852 or contact us online for a free evaluation of your case.
Relevant Medical Malpractice Links:
Study: $1.5 Billion Annual Cost for Surgical Mistakes