Cardiologist Malpractice Cases in Hollywood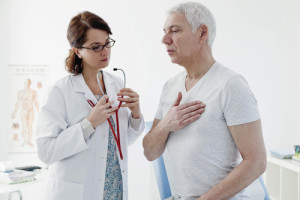 Critical Early Detection
Heart disease is treatable if caught early, however, it is also very often misdiagnosed. Despite medical advances, doctors routinely ignore the symptoms of heart disease or misdiagnose a heart attack. Consequently, cardiology-related diagnostic errors are a common source of medical malpractice litigation. A patient who suffers a preventable heart attack or a patient whose heart attack is misdiagnosed as a result of medical malpractice can suffer serious and debilitating personal injury and, in the very worst case, wrongful death.
If you've been harmed by misdiagnosis or incorrect treatment of a heart condition, call Rosen & Ohr, P.A. today at (954) 981-1852 or contact us online to learn more about your legal options.
With more than 45 years of legal experience, Rosen & Ohr, P.A. assists accident victims in all areas of South Florida, including, but not limited to Hollywood, Pembroke Pines, Aventura, Hallandale, Ft. Lauderdale, North Miami Beach, Miami, Sunny Isles, Cooper City, Dania Beach, Broward County, Dade County, and Palm Beach County. Our medical malpractice firm has successfully represented patients injured due to medical negligence and will aggressively fight for you.
Although cardiology is undoubtedly a complex field, three common scenarios often lead to unjustifiable medical error:
Failure to prevent a heart attack (myocardial infarction): Many symptoms of a heart attack should be readily apparent to a doctor, including loss of breath, trouble breathing, chest pain, nausea, sweating, dizziness, high blood pressure and left arm pain. A doctor who fails to order tests or treatments (such as a stress test, EEG, EKG, blood test, balloon surgery, angioplasty, or coronary bypass surgery) in response to such symptoms can be liable for the financial loss, pain and suffering, and personal injury caused by the resulting, preventable heart attack.
Misdiagnosis of a heart attack: Symptoms related to a heart attack are one of the most commonly reported problems in hospital emergency rooms. A doctor must promptly order diagnostic tests because immediate treatments are necessary to save an individual's life and prevent more serious heart damage.
Injury as a result of cardiac-related surgery: Cardiologists routinely perform a variety of cardiac-related surgeries, including coronary bypass, cardiac catheterizations, valve replacement and stent placements. Cardiac surgery often requires blood flow disruption which, if not monitored, can result in cardiac tampone (a condition in which blood surrounds the heart). Additionally, as with most major surgeries, anesthesia is generally required. Surgeons, nurses, nurse anesthetists, anesthesiologists and other doctors might lack the experience to administer appropriate levels of anesthesia. Finally, the heart is a delicate organ. Any surgical error suffered as a result of cardiac surgery can lead to tragic personal injury and wrongful death.
Our Cardiology Attorneys Can Help You
If you or a loved one has been the victim of cardiology-related medical malpractice, you may be entitled to damages, including medical expenses, lost wages and other compensation. Call our Cardiology lawyers at (954) 981-1852 or contact us online for a free consultation. Our primary focus is serving our clients. We believe that if we focus on providing excellent and thorough representation and service, everything else will take care of itself. The statute of limitations may be running on your medical malpractice claim, so time is of the essence. Call today to let Rosen & Ohr, P.A. serve you!
Relevant Medical Malpractice Links: