Medication Error Attorney in Hollywood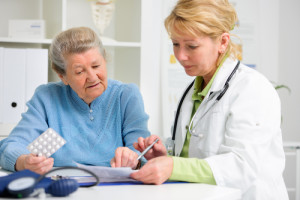 Patients trust their doctors to prescribe the proper drugs for their health conditions. However, due to improper diagnosis or negligence by the pharmacy, hospital staff or doctor, the wrong dose or medication is often prescribed. The stressful nature of the medical profession in which doctors, especially emergency room physicians, see numerous patients every day makes this an all-too-common occurrence. These prescription medication errors can result in serious personal injury and wrongful death.
Medication Error Lawsuits in Hollywood, FL
If you've been injured because you were given the wrong drug or an incorrect dosage, you need to know your legal options, and that's why it's crucial to call the  Hollywood Florida medication error attorney at Rosen & Ohr, P.A. today at (954) 981-1852, or contact us online for a free evaluation of your case. You may be entitled to monetary damages including medical expenses, lost wages, and other compensation.
With more than 45 years of combined legal experience, the skilled medical malpractice Rosen & Ohr, P.A. will fight for the justice and compensation you deserve. We represent accident victims in all areas of South Florida, including, but not limited to Hollywood, Pembroke Pines, Aventura, Hallandale, Ft. Lauderdale, North Miami Beach, Miami, Sunny Isles, Cooper City, Dania Beach, Broward County, Dade County, and Palm Beach County.
According to an Institute of Medicine report, between 44,000 and 98,000 deaths may result in each year from medical errors in hospitals alone — and more than 7,000 deaths each year are related to medications. The FDA evaluated reports of fatal medication errors that it received in a five-year period and found that the most common types of errors involved administering an improper dose (41 percent), giving the wrong drug (16 percent), and using the wrong route of administration (16 percent).
The most common medication errors concern the type and dose of prescription medications. Specifically, a doctor might prescribe or a pharmacy might fill the incorrect amount of a drug or the wrong drug for a particular disorder or disease. Medication and prescription-related errors in Florida include:
Patient's medical history-related errors: A patient's medical history must be understood to prescribe the correct medication. Allergies, age, weight, previous conditions and lab tests are all crucial factors in determining appropriate medication.
Misplaced decimal points: A doctor can very easily prescribe the wrong amount of medication simply by placing the dosage decimal point in the wrong place, leading to under-treatment or, even worse, an overdose.
Drug name confusion and illegible handwriting: A doctor must clearly write or abbreviate the appropriate medication to be filled. Any errors can result in improper medication which may have tragic consequences.
Confusing packaging: There have been well-publicized cases of overdoses among infants who received adult doses of drugs because of similarities in the packaging between infant and adult products.
While the correct medication may effectively treat the patient's condition, improper medication can be deadly. Many common injuries caused by medication errors include:
Incontinence
Impotence
Disfiguring skin eruptions
Stroke
Coma
Cardiac arrest
Respiratory problems
Organ failure or organ damage
Allergic reaction
Neurological damage
Brain injury
Overdose
Prescription addiction
Hemorrhaging
Psychological impairment (including depression)
Wrongful death
Contact a Medication Error Attorney for Help
If you or a loved one has been the victim of medication error or medical malpractice in Florida, call Rosen & Ohr, P.A. today at (954) 981-1852 for a free consultation or contact us online. We are here to serve you. We believe that if we focus on providing excellent and thorough representation and service, everything else will take care of itself. We work on a contingency fee basis, which means we will not receive a fee unless you receive monetary compensation.
Relevant Medical Malpractice Links: