Ophthalmology Malpractice in Hollywood, Florida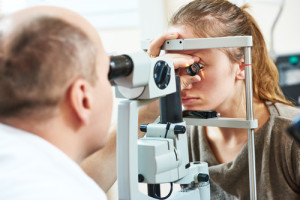 With the advent of so many innovative eye operations, including LASIK surgery and cataract and glaucoma surgical advances, the ophthalmology field is now familiar to millions of Americans. Unfortunately, the number of eye surgeries resulting in medical malpractice litigation has risen. Many eye operations are elective surgeries, but they are still surgeries that carry a high-risk factor. Advertisements may label eye surgeries as "minor," but those minor operations can result in serious and permanent injury, including blindness.
While there are risks and complications associated with any medical procedure, many surgical eye injuries are the direct result of ophthalmology negligence. If you or a loved one has suffered harm from an eye operation, call Rosen & Ohr, P.A. or contact our firm online for help with your legal claim.
We represent injured victims throughout South Florida. We are diligent, prompt, and efficient in handling our cases and never give up a fight for our clients. Our firm has a record of significant settlements and verdicts, and our lawyers have been awarded membership in the Multi-Million Dollar Advocates Forum®.
What is Ophthalmology?
Ophthalmology is defined by the American Academy of Ophthalmology as the branch of medicine that specializes in function, anatomy, and diseases of the eyes. Ophthalmologists are specialists trained to provide a full range of eye care, including prescribing corrective lenses and performing delicate eye surgeries. Some but not all ophthalmologists are board-certified.
Within the field of ophthalmology, there are many sub-specialties, including pediatric ophthalmology, ophthalmic plastic surgery, diseases of the cornea, and treatment of glaucoma. Common eye surgeries performed by ophthalmologists include corrective surgery (LASIK), cataract surgery, lid repair surgery (often for cosmetic purposes), and orbital surgery for placement of an artificial lens.
Types of Ophthalmology Injuries
The popularity of LASIK, cataracts, and other eye surgeries means that ophthalmologists are in high demand. Unfortunately, any high-demand, high-volume surgery creates the potential for medical negligence. An ophthalmologist might fail to determine whether a patient is a good candidate for a specific surgery. The doctor might make a surgical mistake during the procedure or inadequately treat post-operative eye complications.
Possible injuries during eye surgery include:
Hemorrhaging (hyphema)
Glaucoma correction injuries
Cataract and lens replacement error
Dry eye
Blurry vision
Blindness
Loss of contrast sensitivity
Retinal detachment or damage
Double vision
Corneal abrasion
Myopia (night darkness)
Eye Infection
Corneal haze
Corneal staining
Eye flap-related injuries
Get Help with your Ophthalmology Negligence Claims
If you or a loved one has been the victim of medical injuries caused by an ophthalmologist, you may be entitled to recover damages. At Rosen & Ohr, P.A., our  South Florida medical malpractice lawyers are hard-working, honest, compassionate, and dedicated to pursuing the maximum compensation you are entitled to receive.
We work as a team, so you get the benefit of our combined experience and innovation. We are focused on your case from beginning to end and committed to fighting aggressively for your rights and interests. Our firm has a history of success in medical malpractice cases.
Do not delay in contacting our office; the clock may be ticking on your ophthalmology malpractice claim. We offer a free case evaluation, and when you retain our firm, you do not pay us a fee or costs until we win or settle your case for you.
Source: