Anesthesia Errors Lawyers in Hollywood, Florida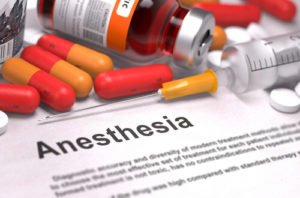 Surprisingly, one of the most dangerous elements of any minor or major surgery can occur prior to being placed on an operating table. Personal injury arising from anesthesia negligence is more common than most might imagine. In fact, medical malpractice as a result of anesthesia can even occur in dentists' offices or cosmetic clinics. Although anesthesia is a routine procedure before most major surgeries, it can hardly be considered safe. Anesthesia-related injuries are usually catastrophic and debilitating and can include permanent personal injury, heart attack, stroke, brain damage, and even wrongful death.
Medical Malpractice Anesthesia Lawyers in Hollywood, FL
If you or a loved one has been injured by anesthesia negligence, call our medical malpractice law firm today at (954) 981-1852 or contact us online for a free evaluation of your case. With more than 45 years of combined legal experience, Rosen & Ohr, P.A. has successfully represented patients injured due to medical negligence and will aggressively fight for you.
Rosen & Ohr, P.A. represents accident victims in all areas of South Florida, including, but not limited to Hollywood, Pembroke Pines, Aventura, Hallandale, Ft. Lauderdale, North Miami Beach, Miami, Sunny Isles, Cooper City, Dania Beach, Broward County, Dade County, and Palm Beach County.
Many health care providers are involved with the administration of anesthesia, including dentists, surgeons, nurses, nurse anesthetists, anesthesiologists and other doctors. Any of these individuals can be liable for medical malpractice and negligence in Florida as a result of personal injury to you or your loved one.
Cause of Anesthesia Errors in Medical Malpractice Cases
There are a number of reasons why these individuals might be the cause, and thus, liable for anesthesia complications. For example:
They may fail to carefully scrutinize or fail to read a patient's medical chart and note the age, weight, injury, allergies, and other specific complications, all of which affect how anesthesia is administered. As a result, patients might be administered improper levels of anesthesia, causing a permanent injury, stroke, heart attack, brain damage, or even wrongful death.
Surgical procedures require communication. Unfortunately, given the rushed nature of many emergency rooms, operating rooms, doctors, nurses and other hospital staff can fail to communicate properly regarding the administration of anesthesia. Hundreds of surgeries are conducted every day in Florida hospitals, making the risk of negligent communication all too real.
Administering anesthesia requires diligent training and proper certification. Dentists, surgeons, nurses, nurse anesthetists, ophthalmologists, anesthesiologists, and other doctors might lack the experience to administer appropriate levels of anesthesia.
Our Anesthesia Error Lawyers Can Help You
Our firm has experience with anesthesia-related malpractice. The firm represented the family of a 26-year-old wife and mother of two children who decided for safety reasons to have four wisdom teeth pulled at Hollywood Memorial Hospital rather than at her oral surgeon's office. The hospital had an operating suite consisting of eight operating rooms. At the time of the client's surgery, a nurse anesthetist administered the anesthesia. Unfortunately, the patient had a reaction. The nurse anesthetist improperly thought more anesthesia was needed and administered a more powerful sedative. The nurse made a grave mistake.
As a result of this improper diagnosis and treatment, our client's blood pressure dropped substantially, requiring that she be electrically defibrillated on four occasions. She died two days after the surgery, leaving her husband and two children as survivors of this catastrophic loss. The hospital and anesthesiologist were sued. The case went to trial. At the time of the surgery, the American Society of Anesthesiologists required the presence of an anesthesiologist in the operating room during eight important events, including the introduction of anesthesia. The anesthesiologist took the position that his presence in the operating suite, which consisted of eight individual operating rooms, was sufficient to satisfy the above requirement. The jury disagreed and awarded a substantial verdict to our clients.
If you or a loved one has been the victim of anesthesia-related medical malpractice, you may be entitled to damages including medical expenses, lost wages, and other compensation. For a free consultation, call Rosen & Ohr, P.A. today at (954) 981-1852 or contact us online. We work on a contingency fee basis, which means we will not receive a fee unless you receive monetary compensation. The statute of limitations may be running on your medical malpractice claim, so time is of the essence. If you have lost a loved one, don't wait to contact our wrongful death law firm today!
Relevant Medical Malpractice Links