Hollywood Orthopedic Injury Law Firm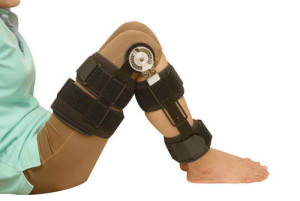 The Scope of Orthopedic Care
Florida orthopedic doctors and surgeons handle injuries related to bones, muscles, tendons, ligaments and nerves throughout the human body. Orthopedic physicians are responsible for many implant surgeries, diagnosing and operating on muscle tears, bone fractures, hip replacements and nerve damage. Given the scope of the orthopedic specialty, mistakes are bound to happen. While human errors are inevitable, patients usually are not responsible for these injuries, which can result in debilitating pain and suffering, financial loss, and even wrongful death.
If you have been injured by the error of an orthopedic physician, call the medical malpractice firm Rosen & Ohr, P.A. today at (954) 981-1852 or contact us online to learn more about your legal options. We have successfully represented patients injured due to medical negligence and will aggressively fight for you. We are here to serve you. We believe that if we focus on providing excellent and thorough representation and service, everything else will take care of itself.
With more than 45 years of combined legal experience, Rosen & Ohr, P.A. represents accident victims in all areas of South Florida, including, but not limited to Hollywood, Pembroke Pines, Aventura, Hallandale, Ft. Lauderdale, North Miami Beach, Miami, Sunny Isles, Cooper City, Dania Beach, Broward County, Dade County, and Palm Beach County.
Some of the common injuries caused by orthopedic doctors or surgeons include:
The loss of a limb
Development of blood clots before or after surgery. If the clot travels to the lungs or brain, it can be fatal.
Complications from knee surgery
Complications from any arthroscopic surgery
Complications from knee or hip replacement
Blood vessel injury during surgery
Nerve vessel damage
Failure to diagnose or properly treat wrist or arm fractures causing serious injury
Failure to properly treat a neck fracture, causing serious injury
Failure to properly treat a hip fracture, causing serious injury or the need for a hip replacement
Failure to properly treat a spine fracture, causing serious injury, paralysis or paraplegia
Failure to fit a patient with appropriate screws or plates
Failure to treat inflammation or pain as a result of the healing and treatment process
Infection or sepsis
Decreased mobility
If you or a loved one has been the victim of orthopedic medical malpractice, you may be entitled to damages, including medical expenses, lost wages and other compensation. Call our South Florida personal injury attorney today at (954) 981-1852 or contact us online for a free consultation. The statute of limitations may be running on your medical malpractice claim, so time is of the essence. We work on a contingency fee basis, which means we will not receive a fee unless you receive monetary compensation.
Relevant Medical Malpractice Links: