Gastric Bypass Lawsuit in Hollywood, FL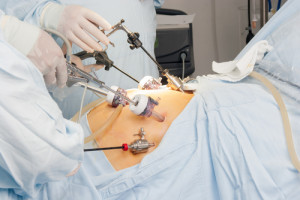 The obesity rate continues to climb in the United States. Consequently, the popularity of gastric bypass (bariatric surgery) has substantially increased. This surgical procedure, commonly known as stomach stapling, creates a small pouch in the stomach, effectively reducing its size. This small pouch is then directly attached to the small intestine. Despite medical advances, gastric bypass is still an extremely risky surgical operation. The possibility of medical negligence and liability is significant, and many patients suffer severe injuries from gastric bypass operations.
If you have been injured by gastric bypass surgery, or a loved one has died from the procedure, you may be entitled to damages including medical expenses, lost wages, and other compensation. Call the  South Florid Gastric Bypass Law Firm at Rosen & Ohr, P.A. today at (954) 981-1852 or contact us online for a free evaluation of your case. We are here to serve you. We believe that if we focus on providing excellent and thorough representation and service, everything else will take care of itself.
With more than 45 years of combined legal experience, our firm has become one of the preeminent law firms in the area of medical malpractice in South Florida. We represent accident victims in all areas of South Florida, including, but not limited to Hollywood, Pembroke Pines, Aventura, Hallandale, Ft. Lauderdale, North Miami Beach, Miami, Sunny Isles, Cooper City, Dania Beach, Broward County, Dade County, and Palm Beach County.
Gastric Bypass: An Increasingly Popular Procedure
Both operative and post-operative injury can result from this extremely complicated procedure including:
Post-operative infection
Digestion problems
Inadequate nutritional intake
Separation of the surgically reattached intestine
Gallstones
Iron or vitamin B-12 deficiency
Calcium deficiency
Protein malnutrition
Marginal ulceration
Gastritis
Bleeding
Death
The death rate from improper gastric bypass surgery is extremely high. A recent University of Washington Study estimates that 1 in 50 dies as a result of gastric bypass surgery, and this number increases five-fold when the surgeon is inexperienced. Additionally, because this surgery usually requires anesthesia, individuals can suffer catastrophic, debilitating, and permanent personal injury including heart attack, stroke, brain damage, and even wrongful death when mistakes are made during anesthesia administration.
Because gastric bypass operations are extremely dangerous, not everyone is a candidate for this type of surgery. Those with morbid obesity or prior abdominal surgeries are generally not recommended as candidates. Nonetheless, surgeries are performed every day on these individuals. Patients who have suffered a loss or injury as a result of gastric bypass surgery should contact a gastric bypass attorney for a thorough review of their medical records.
Contact Our Hollywood Gastric Bypass Lawyers
If you or a loved one has been the victim of medical malpractice during gastric bypass surgery, call Rosen & Ohr, P.A. today at (954) 981-1852 or contact us online for a free evaluation of your case. Don't delay; the Statute of Limitations may be running on your  South Florida medical malpractice claim, so time is of the essence. We work on a contingency fee basis, which means we will not receive a fee unless you receive monetary compensation.
Relevant Medical Malpractice Links: