What Should You Do If You Get into an Uber Car Accident?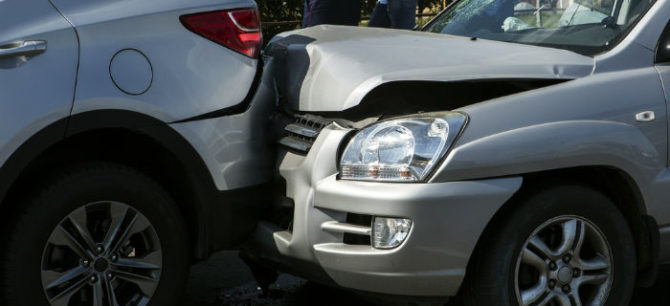 Ridesharing is becoming more popular in South Florida and throughout the country. For many residents of Hollywood, FL, and other areas of South Florida, it is helpful to be able to rely on services such as Uber or Lyft if you need a ride to a certain location or are hoping to avoid driving your own vehicle. But what happens if you get an accident while in an Uber on vacation, or when you are out of state?
What to Do When You Are in a Uber Car Accident in South Florida
In many cases, Uber and Lyft are more convenient than a taxi, given that you order a ride from an easy-to-use app on your smartphone. An Uber driver can pick you up nearly anywhere and, for a price that is often less than a taxicab, drop you off at your intended location.
However, despite the ease of using ridesharing apps, it is important to learn more about the safety of ridesharing. Do Uber drivers have to meet certain requirements? Are there specific requirements for Uber vehicles? What should you do if you are involved in an Uber car accident in South Florida?
What Are the Vehicle Requirements for Uber?
To better understand how ridesharing safety works, it is important to learn more about requirements for both drivers and their vehicles. In terms of Uber car requirements, the company's Miami and South Florida-specific website indicates that vehicles must meet the following minimum requirements:
Model year 2005 or newer
Four-door vehicle or a minivan
In good condition without cosmetic damage
No commercial branding
A car passes a vehicle inspection
Either official or temporary registration documents (the car does not need to be registered in the name of the Uber driver)
VIN on insurance information matches VIN on vehicle registration
Insurance policy
To qualify for uberXL, uberLUX, or uberLUX SUV, the vehicle will need to meet additional requirements.
What Are the Driver Requirements for Uber?
Uber's website explains that "most folks are eligible to drive on the Uber platform," but there are a number of minimum requirements that must be met, including:
Driver must be at least 21.
Driver must have at least one year of driving experience in the United States if age 23 or older, or at least three years of driving experience in the United States if younger than 23.
Driver must have a valid U.S. driver's license.
Driver must have an eligible four-door vehicle.
The driver needs to have both proofs of registration and proof of vehicle insurance.
Once all of these minimum requirements are met, Uber drivers must go through a screening process online. That screening process involves a review of the applicant's driving record and criminal record.
How Does Insurance Work with an Uber Accident?
Despite efforts by Uber to make ridesharing safe, car accidents can happen, so what should you do then? What should you do if you were injured in a traffic collision involving an Uber car?
Uber has insurance coverage for all of its uberX drivers — the most common Uber experience — given that most of those drivers do not have commercial insurance or a commercial driver's license, according to an article in Fortune Magazine. In addition, that insurance provides coverage whether the Uber driver has accepted a ride request or not. In other words, drivers are covered "during their entire time on duty" but only under certain circumstances, according to the article.
In brief, an Uber driver will be treated much like any other driver who caused an accident in South Florida. Your claim will be different, though, depending on whether an Uber driver caused an accident while you were in your vehicle or whether you were injured in an Uber car due to the Uber driver's negligence. If you are injured in an accident that was not caused by your Uber or Lyft driver, for instance, if a negligent or distracted motorcycle, car or truck driver caused the accident, while you are riding in an Uber or Lyft vehicle, the insurance policy carried by the Uber or Lyft vehicle will still often cover your entire injury claim.
Although Personal Injury Protection (PIP) coverage is complicated and maybe denied because the Uber driver was using the vehicle for a commercial purpose at the time of the accident, that does not mean that you cannot be compensated. An experienced Uber car accident lawyer can discuss your options with you.
UBER AND LYFT INSURANCE COVERAGE VERSUS TAXI CAB INSURANCE.  WHICH IS BETTER?
Unfortunately, many taxi cabs do not carry bodily injury insurance coverage, or if they do, it is very minimal. With Uber and Lyft, we often find insurance coverage of up to $1 million per accident to cover your injuries.
Contact a South Florida Uber Accident Lawyer Today
Were you injured in an accident involving an Uber or Lyft driver? Our experienced auto accident lawyers in Hollywood, FL, can help with your claim. Contact Rosen & Ohr, P.A., today to learn more about our services.
Our Hollywood, FL Law Firm & Practice Areas:

Rosen & Ohr, P.A. is a personal injury law firm representing injured clients in Fort Lauderdale, Hollywood, and throughout South Florida.