Uber Accidents and Statistics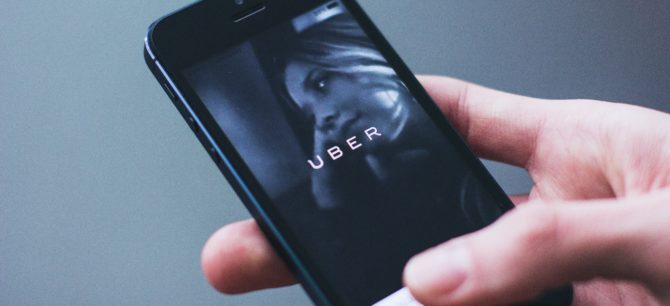 When you hail an Uber using the smartphone app, you rightfully expect that you will be taken to your destination safely. Rideshare passengers never anticipate being involved in an accident, much less severely hurt in one.
Unfortunately, accidents do happen, and with more drivers choosing to work for these popular rideshare companies and more people choosing to use this service, the number of accidents will continue to climb.
It is important to be aware of the increasing risk posed by rideshare services like Uber and to be aware of your rights if you are hurt in an accident.
Uber Accident Statistics
Uber and companies like it are fairly new to Florida. However, through its rideshare and food-delivery services in the state, Uber's net impact on the Florida economy is $69 million.
While the positive economic impact should be recognized, Uber has not been without its controversy or negative impact in other cities across the country, where the statistics about the service's negative impact have started to come to light:
What to Do If You Are in an Uber Accident
If you have been injured in an Uber accident, be sure to seek immediate medical treatment. This will not only protect your health, but it will also create an immediate medical record that could be vital if you have to file an injury claim.
You should report the crash to Uber through the app, but do not give any recorded statements about the crash until you have a personal injury attorney.
Hire an experienced injury attorney as soon as possible. Your attorney can investigate the accident and identify all potentially liable parties. They will also determine if the Uber driver or other at-fault driver, depending on the circumstance) has enough insurance coverage on their personal policy to cover your losses.
Who Is at Fault for an Uber Accident?
In Florida, buses, taxis, and other transportation options that service high volumes of people are considered "common carriers" and are held to a higher standard of care than regular drivers. This means that the carriers are responsible for transporting passengers safely and are solely responsible for harm they suffer unless proven otherwise.
Despite this precedent, Uber and Lyft successfully lobbied the Florida Legislature to not designate them as common carriers. The companies' drivers are considered to be independent contractors, and the companies are not liable for an accident caused by their drivers' negligence.
Depending on the circumstances of the crash, the following parties could be at fault for an Uber accident if their negligence causes a wreck:
The Uber driver
Another at-fault driver
A cyclist, electric scooter, or pedestrian
The manufacturer of a defective vehicle
There are specific coverage amounts that Uber drivers are required to carry, based on the company's guidelines and Florida's adopted guidelines. This coverage is applicable only if the driver's app is on and they are transporting you on behalf of the company.
How Can Rosen & Ohr Law Help Me?
If you were hurt in an Uber crash, contact the experienced rideshare accident attorneys of Rosen & Ohr, P.A. by phone or online to schedule a free consultation. We have the experience and skill necessary to help you seek the compensation you may be owed.

Rosen & Ohr, P.A. is a personal injury law firm representing injured clients in Fort Lauderdale, Hollywood, and throughout South Florida.