What Happens If I Am in a Car Accident on Vacation in Ft. Lauderdale, Florida?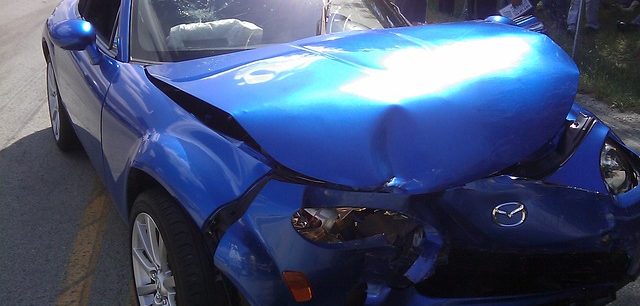 If you are visiting from out of state or out of town and you're hurt in a Florida car accident, or injured at your hotel or resort, you may not know where to turn for help. While you might be tempted to hire an attorney from your hometown to represent you, that might not be the best legal strategy.
Out-of-State Car Accident Jurisdiction – Where Do You Bring a Claim?
Across the country, including Florida, the state where the accident occurred has jurisdiction over the claim. This means that if you are involved in a car accident in Florida, Florida laws will apply.
This also means that if you choose to file an injury claim, you will have to file your lawsuit in Florida, and specifically in the county where your accident occurred. In some exceptional cases, you may be able to bring a case in federal court, but those circumstances are out of the ordinary.
Why You Need a Local Lawyer for a Ft. Lauderdale Car Crash
Because laws vary from state-to-state, a local attorney will almost certainly have a better understanding of how the local laws apply to your claim. Florida is one of just a dozen no-fault states, meaning that car accident victims collect benefits from their own coverage, except in certain cases. A Florida lawyer will know the exceptions to this rule and how to ensure that you receive the compensation you deserve under the law after an accident.
Having in-state legal representation can be beneficial to your case when you return home. Your car accident lawyer will be able to handle the investigation and other demands on your behalf. There is also less of a chance of missing important court dates due to travel issues or delays that could be an issue for an out-of-state attorney.
Finally, your legal counsel must be licensed to practice in the state that has jurisdiction in your case. Naturally, not all lawyers are licensed to practice in Florida, and they may not be eligible to represent you here. While the Florida State Bar does allow out of state attorneys to represent individuals in Florida courts, they must first file a Motion to Appear Pro Hac Vice to do so. This extra effort may not ultimately be worth their time, effort, or cost of travel.
Ultimately, it is almost always better to simply hire an experienced local attorney.
Car Accident Statute of Limitations in Florida
If you are hurt in a car accident (this is a comm0n occurrence with Snowbirds in Florida) time is limited to file an injury claim. In Florida, you must file a personal injury claim within four years of the accident, or else the statute of limitations on your claim will run out.
However, there are some exceptions. If a road defect on a Florida Highway caused your injury accident and you need to file a claim against a governing body, the statute of limitations is only three years. If you lost a loved one in the car accident and have to file a wrongful death suit, the statute of limitations is two years from the person's death.
Contact an Experienced Ft. Lauderdale Car Accident Lawyer
If you have been hurt in a car accident while visiting Ft. Lauderdale, Hollywood, or anywhere in Florida, the personal injury law firm of Rosen & Ohr, P.A. is here to help. We have been practicing personal injury law in this state for over 45 years, and we are ready to put our extensive local experience to work on your case.
Contact us by phone, fill out an online contact form, or chat with us live on our website to schedule a free consultation today.

Rosen & Ohr, P.A. is a personal injury law firm representing injured clients in Fort Lauderdale, Hollywood, and throughout South Florida.