2018 Annual Essay Contest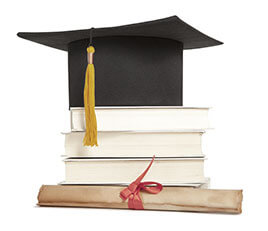 Because an Accident Shouldn't Get in the Way of Your Education
Pursuing a college education is a costly endeavor for most students, especially those who are coping with the financial fallout from a serious accident. At Rosen & Ohr, we believe that an accident should never get in the way of one's education, and because of this, we are continuing the Rosen & Ohr Scholarship Program this year.
Scholarship Eligibility
The 2021 Rosen & Ohr Scholarship Program is now open for submissions!  Essays from students who have suffered injuries due to an accident or who have been impacted personally by a loved one's accident. You must be a student enrolled in:
Community college
An undergraduate program
Graduate school
*Note that you must also detail your financial need for the scholarship in order to be eligible.
Scholarship Deadline
In addition to awarding prize money to the top essay applicant, Rosen & Ohr will honor the top writer publicly by posting the essay and photo of the winner on the firm's website and through social media. The deadline for submissions is April 15, 2021.
Scholarship Prize
Rosen & Ohr is pleased to offer a $1,000 scholarship opportunity to the top applicant.
The winner will be presented with a check from Rosen & Ohr that must be used to pay for tuition, books, or other education-related expenses. The scholarship recipient is responsible for any and all applicable taxes on their winnings.
Application Requirements
All essays must be original. Plagiarism will result in an automatic disqualification.
Please include in your scholarship application:
Your essay in Word document format (.doc or .docx)
A photo of yourself in .jpg or .png format (Optional—photo is for purposes of placing winner on firm website)
A copy of your college transcript or other proof of enrollment
A cover sheet with:

Your name, address, and phone number
A short paragraph describing yourself
The name and address of your college
A signature of your parent or guardian (if you are not yet 18)
Email all application materials to scholarship@rosenohrlaw.com.
Please note that by submitting your application, you are granting Rosen & Ohr, P.A. the right to use the materials in your application to market the scholarship program.
2020 Rosen & Ohr Scholarship Winners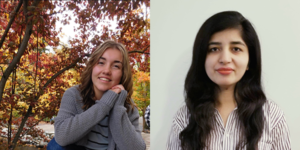 We would like to extend our congratulations to Angelina O. & Naghmana A., the winners of the 2020 Rosen & Ohr Scholarship! Click here to read their essays!
2019 Rosen & Ohr Scholarship Winner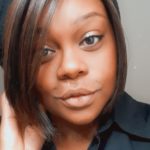 We would like to extend our congratulations to Angelica Lynskey, the winner of the 2019 Rosen & Ohr Scholarship.  Click here to read Angelica's essay regarding her experience with a driver who was texting and driving and her inspiring story to overcome adversity.
Rosen & Ohr: Committed to Standing Strong for Accident Victims
With more than 50 years of experience, the dedicated personal injury attorneys at Rosen & Ohr understand how much a debilitating injury can change a person's life. The effects go beyond financial setbacks and into physical, emotional, and psychological suffering.
Our caring legal team is focused on demanding the compensation needed to get a person's life back on track after:
The burdens that weigh on a family after a serious accident can last for years to come. If the injured person is a parent who is no longer able to work, the family's financial stability can suffer. If the victim is a child, general and academic development can suffer. In the worst-case scenarios, where a family loses a loved one in a tragedy that could have been prevented, the suffering is simply immeasurable.
Rosen & Ohr aims to give back to accident victims any way we can. Oftentimes, our service comes in the form of strong advocacy in the courtroom or at the negotiation table. However, we also strive to give back to the community through volunteer work and efforts such as this scholarship program.
At the end of the day, our focus is on helping people.
And we measure our success by the lives we have made better.