Anti-Crash Technology Could Soon be More Widely Available to Car Buyers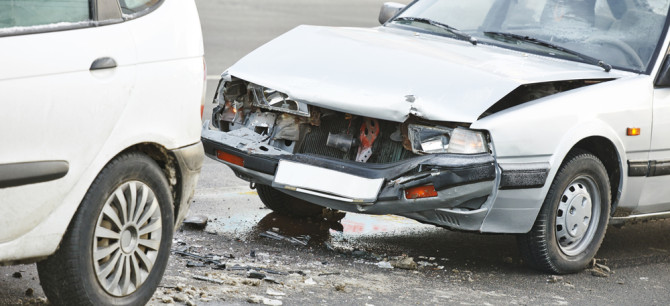 Drivers make mistakes all of the time. Unfortunately, those mistakes can cause serious car accidents, truck accidents, motorcycle accidents, injuries and deaths. If more motor vehicles featured technology that essentially corrected driver errors, however, it could go a long way towards preventing crashes in Florida and across the country.
At least, that is the hope that federal safety officials expressed in early September 2015 when they announced an "historic commitment" by 10 leading auto manufacturers to make automatic emergency braking (AEB) systems a standard feature on all new vehicles within the coming years.
According to a National Highway Traffic Safety Administration (NHTSA) news release, the 10 automakers making the commitment are Audi, BMW, Ford, General Motors, Mazda, Mercedes Benz, Tesla, Toyota, Volkswagen and Volvo –who accounted for 57 percent of light-duty vehicles sold in the U.S. in 2014.
Transportation Secretary Points to 'New Era' of Crash Prevention
Based on preliminary car accident injury statistics from the first half of 2015, the U.S. could be on pace to see its "deadliest driving year since 2007," according to the National Safety Council (NSC).
The NSC recently reported that 18,630 traffic crash fatalities were recorded in the U.S. between January and June, or 14 percent more than were recorded over that same six-month period in 2014. (In Florida, traffic accident deaths actually rose by 29 percent in the first six months of 2015, going from 1,114 to 1,441).
If this rate holds steady in the second half of 2015, the country could exceed 40,000 traffic fatalities for the first time eight years, according to the NSC.
As Fortune reports, the NHTSA has also identified a rise in traffic deaths in 2015. Using a different statistical methodology than the NSC, the agency found a 9.5 percent increase in traffic fatalities through the first three months of 2015.
However, according to U.S. Transportation Secretary Anthony Foxx, technology could play a key role in reversing this alarming trend while ushering in a "new era" of crash prevention.
The automaker's recent promise to make AEB systems a standard feature is significant because it will allow anti-crash technology to be available to all drivers – not just those in a higher-income bracket, Foxx said.
"[I]f technologies such as automatic emergency braking are only available as options or on the most expensive models, too few Americans will see the benefits of this new era," according to Foxx.
AEB Systems Can 'Compensate' for Driver Errors
As a law firm that assists car accident victims in Hollywood, Fort Lauderdale and communities throughout South Florida, our attorneys know first-hand that driver error is a common factor in crashes.
In fact, according to the most recent annual statistics from the Florida Department of Highway Safety and Motor Vehicles, driver errors contributed to 2,395 traffic accident-related deaths and 143,627 injuries during a single year.
Examples of driver errors including speeding, tailgating, failing to yield, running red lights or stop signs and over-correcting or over-steering.
However, in the NHTSA news release, the president of the Insurance Institute for Highway Safety (IIHS), Adrian Lund, said that technology such as AEB systems can "compensate for the mistakes every driver makes."
As the NHTSA explains, an AEB system uses radar, cameras, lasers or other sensors to detect an imminent crash. The system typically will warn the driver. If the driver fails to take action, the system will automatically engage the vehicle's brakes.
As Lund notes, AEB systems prevent crashes because they are "always on alert, monitoring the road ahead and never getting tired or distracted."
The auto accident lawyers of Rosen & Ohr, P.A., are optimistic that technology such as AEB systems will increasingly play a role in preventing crashes in Florida and throughout the U.S.
We will continue to closely monitor this development in the months and years ahead and to stand up for the rights of those harmed by negligent drivers. To learn how Rosen & Ohr Law can help you after a crash, call or reach us online today.

Rosen & Ohr, P.A. is a personal injury law firm representing injured clients in Fort Lauderdale, Hollywood, and throughout South Florida.