Pharmaceutical Malpractice Lawyers in Hollywood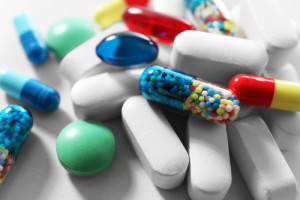 It seems that every day the media is reporting on a new pharmaceutical drug recall. Why are prescription drug recalls seemingly so frequent?
It can be difficult to determine exactly what the long-term side effects of a particular medication will be. But sometimes drugs can be rushed to market without adequate testing. Prescription medications may be heavily advertised and improperly prescribed. Unfortunately, in most instances, people have to suffer injury or death before a pharmaceutical drug is recalled.
Pharmaceutical Malpractice Lawyers in Hollywood, Florida 
If you or a loved one have suffered the sometimes serious side effects or death because of a prescription drug, please contact our wrongful death attorney for a free consultation. With over 45 years of service to South Florida, our pharmaceutical drug law firm has successfully represented many clients who have suffered physical, emotional, and financial loss because of the negligence of drug manufacturers and suppliers.
Contact Rosen & Ohr, P.A. for help with your pharmaceutical drug claim. The Statute of Limitations sets a limited window in which to file a liability claim, so call us today at (954) 981-1852 or contact us via our online contact form. We represent accident victims in all areas of South Florida.
A Celebrex Attorney Can Help
Merck & Co.'s abrupt withdrawal of Vioxx from the market had increased scrutiny on other COX-2 inhibitors – specifically, Celebrex, made by Pfizer Inc. has reported that it found an increased risk of heart attacks for patients taking high dosages of its top-selling painkiller Celebrex.
Health concerns about the use of Celebrex have been raised in the past. In the August 2001 edition of the Medical Journal of the American Medical Association, an article raised concerns about the drug's impact on cardiovascular health. The FDA sent Pharmacia Corp. a "warning letter" indicating that Pfizer's advertising campaign minimized the potentially serious cardiovascular findings that were observed in drug trials.
In addition to the increased risk of heart attack and stroke, patients taking Celebrex are also at heightened risk of gastrointestinal hemorrhage, ulcers, and kidney problems.
If you have taken Celebrex and suffered any of the potentially serious side effects, contact Rosen & Ohr, P.A. for a free legal consultation.
Anti-Depressant Side Effects
Zoloft, Paxil, and Prozac all belong to a class of drugs known as Selective Serotonin Reuptake Inhibitors, or SSRIs. SSRIs have become notorious for their alleged ability to induce children/adolescents to violence and suicide, and numerous reports have emerged linking the use of SSRIs directly to crime and suicide.
On October 15, 2004, the FDA issued a public health advisory stating that all antidepressant drugs will now carry "black box" warnings on their labels, alerting physicians and others to the increased risk of suicide they pose to children and adolescents.
An analysis of the SSRIs showed that the risk of such adverse events as having suicidal thoughts was twice as great for young patients on antidepressants as it was for those on placebo. The "black box" warning included this point: Antidepressant drugs increase the risk of suicidal thinking and behavior in children and adolescents with psychiatric disorders.
If you and your family have unnecessarily been affected by the sometimes tragic side effects of an anti-depressant, contact our prescription negligence law firm today to discuss your legal options with a free consultation.
Prempro Dangers & Hormone Replacement Therapy
A federal study released July 9, 2002, found that long-term use of Prempro, a hugely popular menopause treatment, leads to increased risk of breast cancer, heart disease, and strokes. Other studies released since that time have demonstrated a risk between estrogen-only hormone therapy and ovarian cancer, and have substantiated the findings of the WHI investigators.
While drug manufacturer Wyeth Laboratories has no plans at present to recall Prempro, new guidelines have been issued which advise that Prempro should not be taken to prevent heart disease. The guidelines also caution against long-term use due to the risk of breast cancer, and the recommended dosages have been cut in half.
Contact the P
harmaceutical Malpractice Lawyers at Rosen & Ohr, P.A. For Help 
If you are one of the millions of women who looked to Prempro as a safe hormone replacement therapy and have instead been harmed by the prescription drug, contact a Hollywood Injury Attorney by calling Rosen & Ohr, P.A. for a free legal consultation.
Contact a medical malpractice attorney at Rosen & Ohr, P.A. if you have lost a loved one due to a prescription drug. The Statute of Limitations sets a limited window in which to file a liability claim, so call us today at (954) 981-1852 or contact us via our online contact form.