Women More Likely to Be Injured in Front-End Car Crashes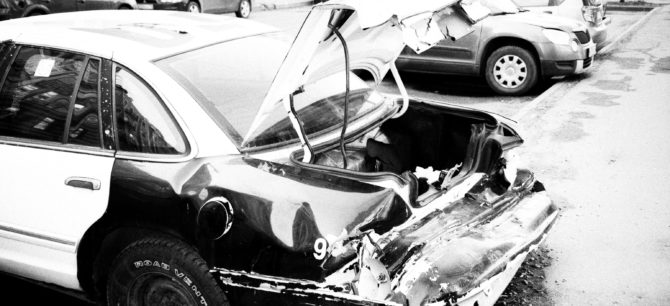 Many of us expect that the vehicles we drive and ride in are safe for occupants of both sexes, but one recent study found that properly seat-belted women were more likely to suffer injuries in front-end crashes than properly seat-belted men.
The study published in the journal Traffic Injury Prevention found that newer model year vehicles had less risk of injury compared to older model year vehicles, with the largest reductions involving the lower extremities and risk of skull fracture.
MinnPost reported that the study did not examine why women suffered more serious injuries in front-end crashes than men, but study co-author Carolyn Roberts and other auto safety experts called attention to how automotive safety tests relied almost entirely on crash test dummies modeled on men. Female dummies used in tests are typically smaller versions of male models that do not account for certain physiological and anatomical differences.
Female Car Accident Injury Statistics Compared to Males
The Traffic Injury Prevention study found that women wearing seat belts were 73 percent more likely to be injured in a front-end car crash than similarly belted men. Vehicles built in the past decade were less likely to cause injuries to the skull, neck, abdomen, or lower extremities such as the hips, thighs, knees, and ankles.
Women were twice as likely to suffer lower-body injuries involving the legs, spine and abdomen than men. Women accounted for only slightly more of the nationally representative sample used for the study, with 50.6 percent being women and 49.6 percent being men.
Car Accident Study Background
The study analyzed data from a sample of 22,854 police-reported front-end crashes in the United States between 1998 and 2015 involving 31,254 car occupants. Individuals ranged from 13 years of age to 97 years of age, with a median age of 32.
The study did not include anybody who was not wearing a three-point seat belt when the crash occurred. Pregnant women were also excluded. The researchers divided crashes into two groups based on vehicle age, not gender. One group included vehicles manufactured before 2009, while the other had vehicles manufactured after that year.
Reasons Why Women Are More Likely to Be Injured in a Car Accident
The study found that injuries to the sternum (breastbone), ribs, arms, and hands were the most common kinds of injuries in both older and newer models. The lack of crash test dummies that accurately reflect female bodies helps explain the lack of understanding of how certain crashes affect women.
The New York Times reported that researchers at the University of Virginia found that women driving cars were much more likely to be injured in crashes than men. The study found that women were almost 50 percent more likely to be seriously or fatally injured in automobile accidents.
The unfortunate aspect to this research is that it has not provided us with clear answers as to why women are so much more likely to be harmed than men – and what can be done to better protect women in crashes.
Contact Rosen & Ohr, P.A. If You Were Hurt in a Car Crash in Fort Lauderdale
The Fort Lauderdale car accident lawyers of Rosen & Ohr, P.A. have been helping those who've been hurt in collisions in South Florida for more than 50 years. If you've been hurt in a crash that wasn't your fault, be sure to contact us for a free, no-obligation consultation.

Rosen & Ohr, P.A. is a personal injury law firm representing injured clients in Fort Lauderdale, Hollywood, and throughout South Florida.