Most Dangerous Intersections in Hollywood, Florida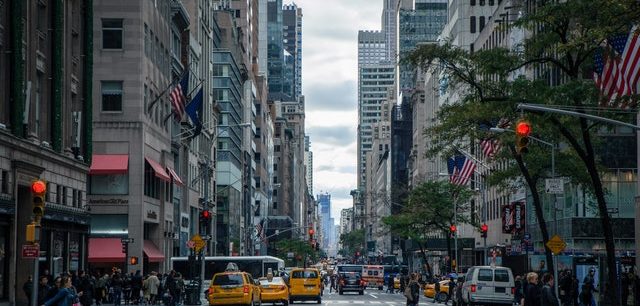 On May 2, the South Florida Sun-Sentinel reported that there was a proposal to turn Young Circle, where Federal Highway merges with Hollywood Boulevard in Hollywood, into the world's only two-way traffic circle. The traffic on Young Circle currently flows one way with over 50,000 drivers negotiating three lanes of traffic and seven stoplights.
The Sentinel also reported that a city-hired consultant said an estimated 450 car accidents occur every year along Young Circle. The proposed traffic circle would have 15 safe spots for pedestrians to cross and would hopefully reduce the number of accidents.
Collisions are common at many other intersections in the greater Hollywood area. While not all collisions result in injury to the occupants of the vehicles or people on foot or riding bikes, severe injury crashes do happen, and individuals in our community often suffer catastrophic injuries as a result.
If you suffered severe injuries or your loved one was killed in an accident at an intersection in Hollywood or a surrounding area of Broward County, you may find yourself struggling to pay your medical expenses and support yourself while on the long road to recovery. The Hollywood car accident lawyers of Rosen & Ohr, P.A., are here to protect your rights and help you pursue the full and fair compensation you deserve if you've been hurt.
Our firm has been serving residents and visitors in South Florida for more than a half-century. We have extensive experience handling car accident cases, so don't hesitate to reach out to us for help if you've been hurt due to someone else's negligence. We can discuss all of your legal options as soon as you call us or contact us online to take advantage of a free consultation.
Dangerous Intersections in Hollywood and Surrounding Areas of South Florida
In May 2017, WPLG-TV reported that drivers were calling the intersection of U.S. Route 441 and Pembroke Road near Hollywood the "most dangerous intersection in South Florida." One man told WPLG that he drove 10 or 12 times every day and saw three accidents a day at different times of the day.
State Farm Insurance declared Pines Boulevard and Flamingo Road in neighboring Pembroke Pines the most dangerous intersection in the United States based on its accident claims. WFOR-TV reported that there were 357 accidents during a two-year period.
Other well-known dangerous intersections in Broward County include:
● Atlantic Boulevard and Federal Highway (U.S. Route 1) | Pompano Beach
● U.S. Route 27 and Griffin Road | Southwest Ranches
● Sunrise Boulevard and Andrews Avenue | Fort Lauderdale
● West Oakland Park Boulevard and Northwest 50th Avenue | Lauderdale Lakes
● NE 26th Street and Federal Highway (U.S. 1) | Fort Lauderdale
Not all accidents occur at these intersections though. People can just as easily be seriously injured in crashes at other intersections throughout Hollywood and surrounding areas of South Florida.
What to Do After a Hollywood, FL Car Accident
If you are hurt in a car accident, be sure to call 911 and get an officer to respond to the scene immediately. Law enforcement can secure the scene, make sure that you and anyone else who is injured gets medical attention, and perform an initial investigation to generate a police report.
Once you've received treatment for your injuries, be sure to follow all of your doctor's instructions. Get copies of the police report, your medical records and bills, and any evidence you collected at the scene, including photos, witness statements, and other things that could help your case.
Schedule a consultation with a Hollywood car accident attorney to discuss your rights and the compensation you could collect if the accident was caused by someone else's negligence.
How Can Rosen & Ohr Help Me?
The attorneys at Rosen & Ohr, P.A., are ready to work to prove that another driver's negligence caused the crash. We'll aggressively seek the full compensation you need to pay your medical bills, fix your vehicle, replace your lost income, and move on with your life.
Our personal injury lawyers provides legal representation on a contingency fee basis so you will not need to worry about paying anything unless and until you receive a financial award. Call us or contact us online to set up a free consultation.

Rosen & Ohr, P.A. is a personal injury law firm representing injured clients in Fort Lauderdale, Hollywood, and throughout South Florida.