Why Electric Scooter Companies Are Getting Serious About Safety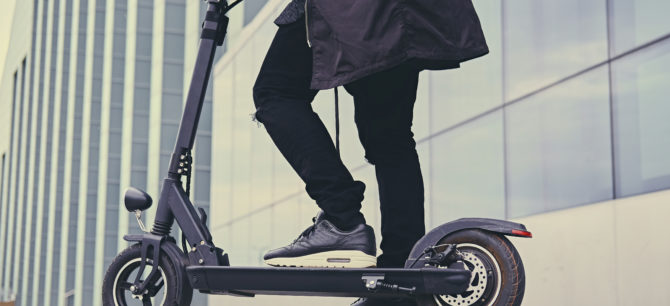 E-Scooters are the latest wave in micro-mobility, allowing users to take to the streets and see the city in a whole new way. However, it's not all fun and games with e-scooters. With reported injuries and concerns about safety rising, electric scooter companies are having to get serious about regulating the growing industry.
E-Scooter Statistics: Rise in Users, Rate of Growth
As the culture shifts away from car transport and toward low-cost, greener options, electric scooters are becoming a new norm. In 2018, people across the country took 38.5 million trips on electric scooters.
While the expansion of the micro-mobility market creates more accessible transportation options for Florida residents, there is a continuing concern for the safety of electric scooter riders.
Safety Concerns with Electric Scooters
Consumer Reports found that in 2018, there were 1,500 reported injuries related to scooter incidents. It's not uncommon for doctors to see injuries such as traumatic brain injuries, concussions, and broken bones.
The CDC conducted a study to find the source of the injuries and found that multiple reasons were at play, such as:
User inexperience
Lack of helmet use
Infrastructure issues, such as potholes
Lack of protected lanes for e-scooters
Vehicle malfunction
If you choose to use an electric scooter, limit your potential for injury by following these safety tips:
Always wear a helmet
Ride solo
Use designated bike lanes when possible
Don't allow unnecessary distractions such as headphones
Follow all traffic laws and regulations
Do everything you can to keep yourself safe when riding an electric scooter, but know that scooter related injuries can happen at any time due to factors out of your control.
Actions Taken by E-Scooter Companies to Ensure Safety
Two of the biggest companies in the electric scooter market, Lime and Bird, have joined together to create the Public Policy and Safety Advisory Board. Together, they are tasked with creating industrywide safety regulations and establishing a safer experience for e-scooter riders.
Both Lime and Bird currently provide users with an in-app tutorial on how to safely ride and park their scooters. Lime recently launched a "Respect the Ride" campaign that urges riders to take a safety pledge and in return, the company will distribute 250,000 helmets to some of those who participate.
Florida-Specific Laws Regarding E-Scooters
In June 2019, bill HB – 453 was passed in Florida, giving e-scooter riders the same "rights and duties applicable to rider of bicycle," and allowing companies to operate statewide. Specifically, this bill denotes the following:
E-scooter riders must follow the same rules of the road as other vehicle operators.
Riders under the age of 16 must wear a helmet.
Riders can park their scooters at the place of their choosing.
A driver's license is not required to operate a scooter.
E-scooters are not allowed on sidewalks and must be operated on roadways.
Contact Rosen & Ohr for Help Regarding E-Scooter Accidents
If you have been injured in an electric scooter related incident, it's important to contact Rosen & Ohr as soon as possible to discuss your rights and legal options. Call us for a free consultation today and find out how we can help you seek compensation for your losses.

Rosen & Ohr, P.A. is a personal injury law firm representing injured clients in Fort Lauderdale, Hollywood, and throughout South Florida.