Common Workplace Accidents in the Summer in Hollywood, FL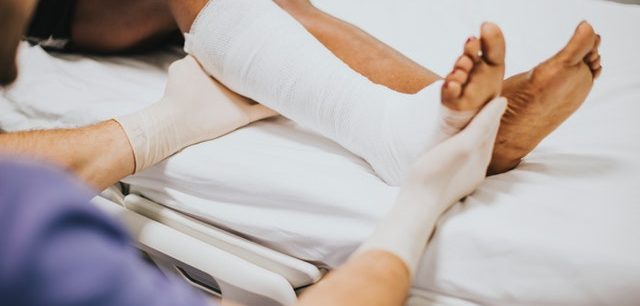 According to the Bureau of Labor Statistics (BLS), more workplace injuries happen during the summer than at any other time of the year. The BLS reported that the most common summer workplace injuries include sprains, strains, and tears (40% of injuries), surface wounds like scrapes and abrasions (11%), and open wounds including incisions and punctures (10%).
Other workplace accidents and injuries that are especially common in the summer include:
Dehydration – This life-threatening condition occurs when your body lacks the fluid and electrolytes needed to function properly. Working in the heat for long periods without drinking enough water can lead to dehydration. Symptoms include dizziness, headache, fatigue, and dark-colored urine.
Heat Stroke – Heat stroke, or hyperthermia, is another potentially life-threatening condition where your body overheats due to too much exposure to high temperatures. Construction workers and others who spend long hours outside are at great risk of heat stroke. Symptoms include dizziness, delirium, nausea, and increased heart rate.
Falls – While falls can happen at any time, they tend to be more frequent during the summer. The rise in falls is likely due to the increase in outdoor work (like construction projects) that is done in the summer, as well as severe summer storms. Falls may be a result of dehydration or heat stroke. Because dizziness is a symptom of both conditions, workers can lose their balance or faint, causing them to fall. Falls can result in serious injuries, such as head trauma and broken bones.
Motor Vehicle Accidents – Road construction is more common during the summer, which contributes to an increase in work-related accidents. If a motorist strikes a road worker, for instance, it can result in serious injury or even death. Also, workers whose job requires them to drive a car are at greater risk of getting into an accident. Studies indicate that Hollywood car accidents occur more frequently during the summer.
Skin Conditions – Spending too much time in the sun increases your risk of developing skin conditions. Sunburn occurs when the skin is exposed to the sun's ultraviolet rays for an extended period, causing the skin to become red. Swelling and blisters may occur. Repeated prolonged sun exposure can even lead to skin cancer.
Do I Need a Lawyer for My Workers' Compensation Claim in Hollywood, Florida?
If you have been injured on the job in Florida, it is critical that you contact a workers' compensation lawyer who can advise you of your rights. An experienced attorney can help you navigate the difficult maze of state regulations regarding workplace injuries.
Often, employers and insurance companies don't provide enough assistance to injured workers to ensure that they get the workers' comp benefits they deserve. At Rosen & Ohr, P.A., our Florida personal injury attorneys will make sure that you have the knowledgeable help you need.
How Can Rosen & Ohr Help Me?
When you hire Rosen & Ohr, P.A. after a workplace accident, you can rely on our knowledgeable and compassionate workers' compensation attorneys to provide guidance through every step of the workers' compensation claim process.
Our lawyers will work tirelessly to ensure you get the medical care and financial benefits you need. Contact us today or use the live chat on our website to schedule a free consultation.

Rosen & Ohr, P.A. is a personal injury law firm representing injured clients in Fort Lauderdale, Hollywood, and throughout South Florida.