The Benefits and Drawbacks of Self-Driving Trucks
After years of development, self-driving vehicles are starting to become a reality. Technology companies such as Uber, Waymo, and others are leading the charge, and even existing car manufacturers such as GM and Ford are developing self-driving technology.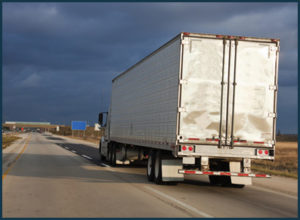 Interest in autonomous tech extends beyond just passenger cars. Some in the trucking industry are taking a close look at the potential for driverless semi-trucks. Companies that ship freight are eager to increase their efficiency and move more cargo between destinations at less expense.
Technology companies are feeding the demand by developing trucks that are taking impressive steps toward self-driving. Embark, a technology startup focused on self-driving semi-trucks, recently equipped a truck with their self-driving technology. That truck covered 2,400 miles on a trip between Los Angeles and Jacksonville without human interaction.
Companies such as Embark hope to offer their self-driving truck technology to shipping companies soon. The trucks would usually drive themselves on the highway and use a professional driver for the start and finish of the run, where driving is the most difficult. The technology has the potential to revolutionize the shipping industry and road safety.
What Are the Benefits of Self Driving Trucks?
Autonomous trucking promises to bring greater efficiency to the trucking market. In a world where companies need to move more and more cargo every day, autonomous trucking would allow companies to move more freight with the same number or even fewer drivers. Autonomous trucks could more easily travel during off-peak hours, helping to reduce traffic congestion during the busiest times of the day. They also don't need to take breaks to rest like human truckers do, avoiding issues like drowsy driving truck accidents. 
Autonomous trucks could also bring big benefits in safety. Every year, trucks are involved in hundreds of thousands of crashes, resulting in thousands of deaths and tens of thousands of injuries. Autonomous vehicles could reduce the number of accidents. They don't get tired. They could travel during the least busy times of day. They would have data from sophisticated sensors on board that could warn them of problems well in advance.
Although autonomous truck technology isn't ready yet, they have a lot of potential to help make the roads safer.
What Are Some of the Drawbacks?
One drawback is concern about truckers' jobs. Truckers are worried that as the technology matures, more and more truckers will be replaced by computers. This is contested by some analysts who think that the increased efficiency of trucking will increase demand and require a more significant number of professional drivers, especially during the start and end of complex trucking runs.
Other drawbacks include the technology itself and the legal issues around insurance and legal liability for accidents. The technology is currently being tested, but it's unclear how long it would be before it really takes off. Even when it does, there are massive unresolved issues surrounding important questions: If an autonomous truck causes an accident, who is legally responsible? If an autonomous truck kills someone, who can be held accountable? These are unresolved issues that may take some time to sort out.
Contact Rosen & Ohr, P.A. for Help After a Traffic Accident
At Rosen & Ohr, P.A. we're on the cutting edge of truck and car accidents. We monitor trucking technology and the law to make sure you have the representation you need. If you have been injured in a truck accident, you need an experienced lawyer who understands the trucking industry. Contact us today for a free consultation.

Rosen & Ohr, P.A. is a personal injury law firm representing injured clients in Fort Lauderdale, Hollywood, and throughout South Florida.