Alcohol and Boating During Winterfest Boat Parade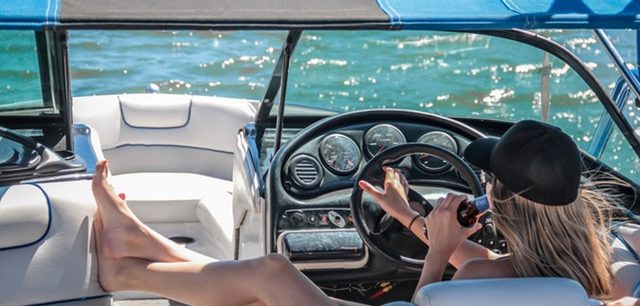 Santa Claus, Christmas trees, peppermint mochas – nothing says the holidays have arrived in South Florida quite like the Seminole Hard Rock Winterfest Boat Parade.
Touted as the "Greatest Show on H20," the Winterfest Boat Parade is the jewel in South Florida's holiday crown attracting the attention of millions each year. Beautiful and ornately decorated floats glide down the 12-mile parade route, lighting up the evening sky.
This year's parade theme is "Lights, Camera, Action … Movies on Parade," so you are sure to see some of your favorite characters come to life as you've never seen then before.
The Fort Lauderdale Winterfest Boat Parade is a favorite event for locals. It also draws huge numbers of tourists to the area looking to enjoy some authentic South Florida holiday fun.
Whether you celebrate the festival every year or are new to celebration, it is a great time to brush up on boating and alcohol laws in Florida to ensure that everyone can enjoy the festivities safely.
Unfortunately, the Seminole Hard Rock Winterfest Boat Parade was cancelled this year due to the pandemic. For the safety of you and your families, WSVN-Ch. 7 and Fox Sports Sun are going to be broadcasting "Winterfest's Holiday Television Special," revisiting the top Winterfest parades of the past, at 10 a.m. December 19, 2020.
There are still 5 other South Florida boat parades that will be going forward:
(last weekend) December 5th- North Palm Beach
December 11th- Pompano Beach
December 12th- Wellington
December 12th- Key Largo
December 19th- Lantana and Lake Worth
Boat and Alcohol Laws in Florida
While it is legal to have an open container of alcohol on a boat, Florida law prohibits anyone from operating a boat while intoxicated. If you have a blood alcohol concentration of 0.08 percent or higher, you are considered under the influence and can face stiff consequences.
What many people don't realize is that operating a boat is very different from driving a car. When you stop a vehicle on the road, you stop moving altogether. When you stop a boat on the water, you keep drifting. That motion can make a big difference when you've had even just a couple of drinks.
Add in other boats, bright lights, and no dedicated driving "lanes" like on roadways, and you have a dangerous situation.
Staying Safe on a Boat with Alcohol
Here are a few tips that can help keep you safe while you drink in the sights and sounds of this year's Winterfest Parade:
Don't drink and operate a boat or personal watercraft like a Jet Ski, Wave Runner, or Sea-Doo .
Always wear a life vest and make sure that it fits properly.
Know where the first aid kit and life preservers are located.
Check out the Official Boating Handbook of the Florida Fish and Wildlife Conservation Commission to stay informed about Florida's laws.
A recent report prepared by the U.S. Coast Guard found that there were over 4,000 accidents in Florida that involved 633 deaths and nearly $46 million in damage to property due to boating accidents.
The Coast Guard found that alcohol has been the leading cause of those fatal boating accidents. The question is not, "Can you drink alcohol on a boat?" The question is whether you can afford the legal, financial, and emotional consequences of drinking alcohol on a boat.
Were You Injured by a Drunken Boater? Call Rosen & Ohr for Help
Did an intoxicated boater harm you or a loved one? You shouldn't have to suffer because of someone else's poor decisions. While a drunk boater might face criminal charges for operating a watercraft while under the influence, know that you may also have the right to seek fair compensation through an injury claim.
The Hollywood boating accident lawyers of Rosen & Ohr represent clients on a contingency fee basis, which means you won't pay us anything unless and until we win your case. There's no risk to reach out to us and schedule a free consultation to discuss your accident, your injuries, and how we can help you seek justice.
Contact our skilled trial attorneys to speak with us right away.

Rosen & Ohr, P.A. is a personal injury law firm representing injured clients in Fort Lauderdale, Hollywood, and throughout South Florida.