Florida Admiralty Law Firm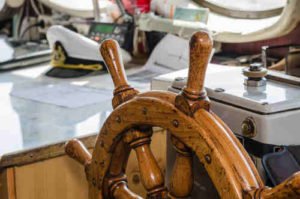 Hollywood Admiralty Law Firm
Southern Florida has its share of injuries on and around water. Indeed, Florida ranks number one in maritime injuries. This page is designed to serve as a knowledge base for those whose lives have been affected by a maritime accident. If you have been injured or lost someone because of a boating accident or shipping accident, you may be entitled to monetary compensation. With over 45 years experience, our maritime law firm has successfully represented clients in claims where an injury or property damage occurs on or at sea. As a client of Rosen & Ohr, P.A., you will receive professional and aggressive representation and the support of a tenacious legal team who knows the laws governing navigation, shipping, and recreational boating.
The United States Admiralty and Maritime law presides over navigation and shipping, including waters; commerce; seamen; piracy; towage; wharves, piers, and docks; insurance; maritime liens; canals; and recreation. The laws that apply to vessel accidents on and off-shore are complex and encompass federal and state regulations, and may also be impacted by international treaties and conventions including:
The Jones Act protects ill or injured seamen who are in the service of the ship.
A seaman who suffers injury or illness in the performance of their job may be entitled to compensation for food, lodging, medical care and unearned wages.
Individuals or passengers on a vessel are entitled to a certain standard of care. If the ship owners fail to exercise reasonable care for guests or visitors on the vessel, they may be held liable for negligence. Boat owners can also be held liable for injuries and death involving assaults, mechanical failures, piloting error and intoxication at sea.
If you have been hurt or lost a loved one in a boating accident, contact Rosen & Ohr, P.A. at (954) 981-1852 or contact us via our online contact form. Our experienced personal injury attorneys represent accident victims in all areas of South Florida, including, but not limited to Hollywood, Pembroke Pines, Aventura, Hallandale, Ft. Lauderdale, North Miami Beach, Miami, Sunny Isles, Cooper City, Dania Beach, Broward County, Dade County, and Palm Beach County.