3rd Place – Francine Menko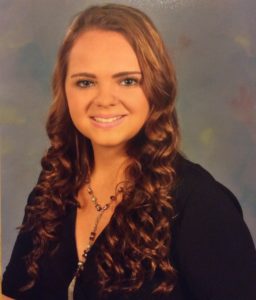 My mom spent seven days in the hospital, but it wasn't until she returned home two weeks before Christmas 2013, that I realized how serious things were. It wasn't a car accident or a fall that sealed my mom's fate and changed all of our lives forever. Her accident occurred at the hands of someone whom she put her complete trust in, her neurosurgeon. And the worst part, we all knew something was very wrong, but her surgeon hid the truth.
Christmas was marred by a walker, potty chair and other medical devices scattered among a few decorations and unwrapped gifts. My mom was Santa. She was the one who decked the halls, baked, shopped for and wrapped the gifts, and carefully placed them under the tree on Christmas Eve. This Christmas was in disarray, as she was confined to a reclining chair suffering in horrible pain. She could not walk by herself, she could not just get up and do something, she couldn't even manage in the bathroom by herself. She was totally reliant on us to help her with everything. Of course, there were some very funny moments too. My mom would get very loopy after taking her pain meds. I can't help but laugh when I think of the evening when she kept asking for a bowl of porridge. She became very frustrated in trying to explain what she wanted, only to discover it was vanilla ice cream that she desired.
We got through that Christmas working together and settling for less. My mom continued to suffer through painful in-home physical therapy sessions attempting to lift her legs and feet, especially her left one which just seemed to drag now. The pain got worse as New Year's Eve approached. I remember her just crying in pain. She started to experience severe burning in her left leg and foot, to the point where she couldn't wear pants, a sock or shoe on that left side. Frustration mounted as she continued to call her neurosurgeon's office at our urging, only to be put on hold for extended periods of time or never to hear back from them.
Over the next few months, things really began to change. My mom's condition did not improve. She missed her teaching job, she missed her independence, she missed being able to attend our high school basketball games, chorus concerts and other school activities. She could not keep up with the housework so my dad would come home from working a full shift, only to do the housework too. He became very tense and she became very depressed.
Then the financial struggles started. Three weeks after her surgery, the heat pump in our home died. We did not have the extra $7500 to put out for a new heat pump. So, we went for the next three winter months without heat in our home. My mom needed to continue to go to water therapy, physical therapy and pain management several times a week. Even though we had health insurance, we were still responsible for paying all the copays for each appointment, which sometimes added up to over $150 a week. She just wasn't getting better, and now her left foot and leg began to turn purple. That led to more tests – EMGs, vascular studies, CT scans, an MRI, referrals, and a second opinion at a different facility, all adding to surmounting medical debt. My mom's paychecks ran out as her accrued sick days were depleted. We were a family of five, one of which was in college, living on one income. My parents resorted to credit cards to buy a new heat pump, buy clothing for us, and to pay some medical bills. With the second opinion, came some answers. We learned that during my mom's back surgery, a misguided screw pierced her spinal column, cut through her L5 nerve root, and leaked a significant amount of spinal fluid. The damage was done, and the nerve damage was permanent. The discoloration that she experienced was a result of a nerve disease called RSD or CRPS. Further surgery was out of the question, so in desperation, my mom had a spinal stimulator implanted to help with the pain. The price tag was $329,000, and insurance only covered a portion of the expenses, which added more financial stress.
My mom applied for Social Security Disability only to be turned down. She was distraught, but hired a disability lawyer to fight for her benefits. She was finally awarded SSD after two years of waiting. The lump sum was an answered prayer for paying off overdue bills like our taxes and medical bills. What we didn't realize is that the lump sum skewed our reportable income for taxes and FAFSA .
I will be attending West Chester University in the fall with a dual major in Communication Studies and English. My parents are desperately trying make it affordable. In mid-May, I will be applying for a FAFSA appeal to explain our extenuating circumstances. Because of our loss of income over the last few years, my parents couldn't contribute to my established PA 529 plan. I have been working two jobs to save some money, and I plan to take on a third job over the summer. In addition, I plan to apply for campus work/study jobs and a Room Advisor position to save on housing costs. In addition, I've applied for numerous scholarships, but I haven't been awarded any as of yet. My mom has instilled the extreme importance of education in my life. Because of this, I'm graduating from high school with 24 college credits and an overall GPA of 4.2/4.0. The last few years have been very difficult, but if there is one thing that my parents have taught me is to be determined and persevere. I truly hope that you will consider me for this scholarship so that I can continue to persevere in my quest for education.