Negligent Security Attorney in Pembroke Pines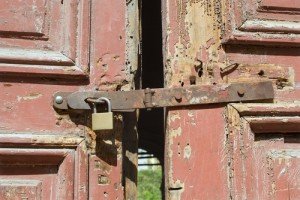 Negligent Security Law Firm in Pembroke Pines
Both home and business owners have a duty to provide a certain level of safety and security for their visitors. This duty includes taking reasonable measures to protect visitors from criminal acts on the property, including battery, assault, robbery, sexual assault, murder and other violent crimes. In Florida, the owner, manager and occupier of the property may be held liable when negligent security measures lead to physical injury or wrongful death.
If you've been injured by a criminal attack on someone else's property, you may have a premises liability claim. Call the Pembroke Pines premises liability law firm of Rosen & Ohr, P.A. today at (954) 981-1852 or contact us online for a free consultation about your claim. 
Most inadequate security cases arise in high-traffic areas that attract criminal activity. Those areas include hotels or motels, retail stores, college campuses, offices, parking lots, restaurants, night clubs and apartment buildings. Often the criminal incident is not a first-time occurrence at the property, and, the owner may be aware of the potential for criminal activity. A negligent security claim asserts that, despite a history of criminal activity on the property, the establishment or owner failed to take proper security precautions to prevent further crime, violence and other safety hazards. Common allegations against the property owner or business include the failure to:
Hire adequately trained security guards.
Install proper lighting.
Install adequate locks on gates and doors.
Secure entrances.
Install adequate alarm systems.
Install security cameras.
Negligent security claims are not limited to the mere failure to take security precautions. Instead, owners may be liable for the careless hiring and retention or inadequate training of staff. Untrained and careless security personnel, in many cases, are no different than no personnel at all.
Contact a N
egligent Security Lawyer at Rosen & Ohr P.A. in Pembroke Pines, Florida 
If you or a loved one has been the victim of a crime, violence or injury as a result of negligent security in Pembroke Pines, you may be entitled to damages, including medical expenses, lost wages and other compensation. Don't be a victim twice. Call us at (954) 981-1852 or contact our Pembroke Pines personal injury law firm online today. We can help you explore your legal options. We work on a contingency fee basis, which means we will not receive a fee unless you receive monetary compensation. Don't delay; the statute of limitations may be running on your negligent security claim, so time is of the essence.