Florida Motorcycle Helmet Laws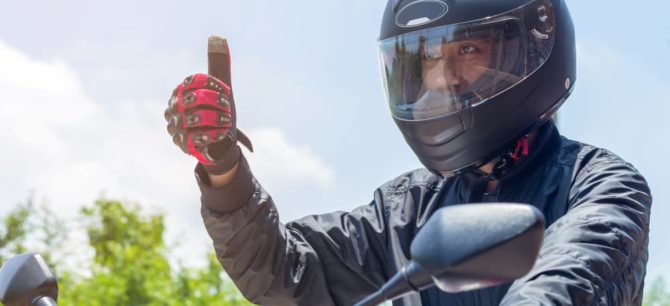 The laws have changed a lot in Florida over the years, including the laws related to motorcycle riders' helmet requirements. When is a rider required to wear a helmet? Does the decision not to wear a helmet impact a motorcyclist's rights when they're injured in an accident? The last thing that a rider wants to worry about after being involved in a serious collision is reading through the state's legal jargon to understand if they have a valid accident claim.
At Rosen & Ohr, P.A., we help you cut through the confusing language used by lawmakers and insurance companies. We want to help make the process of filing a claim or lawsuit transparent and provide you with all the information you need following a serious motorcycle crash.
If you have questions following a motorcycle accident, contact our Hollywood office for a free consultation.
What Is the Florida Motorcycle Helmet Law?
There are a lot of facets to Florida's motorcycle laws that can be confusing. For instance, Florida requires all motorcycle operators to wear a helmet that complies with all Federal Motorcycle Vehicle Safety Standards. However, if you are over the age of 21, you can get away without wearing a helmet if you have proof that you are covered by an insurance policy that carries at least $10,000 in medical benefits for injuries.
Florida law stipulates that all riders under the age of 21 must wear a helmet while operating or riding a motorcycle. The law also states that all riders of any age must be equipped with proper eye protection when traveling on public roads.
Why Should You Wear a Helmet?
Wearing a helmet isn't a fashion statement. It is crucial safety equipment that could save your life.
Cars come equipped with airbags, seat belts, sturdy frames, and a whole host of safety features designed to keep drivers and their passengers safe in the event of a crash. As a motorcycle operator, you only have the clothes on your back and a helmet. Going without a helmet means you choose to take away one of the only safety options you have available to you.
In 2000, Florida's current motorcycle law went into effect. It exempts drivers over age 21 from wearing a helmet as long as they meet the specific insurance requirements. A study comparing data from before and after the helmet repeal shows that the new helmet law increased motorcycle rider deaths by at least 48.6 percent.
Government statistics show similar results. Between 1997 and 1999, when helmets were required for all motorcyclists, a total of 515 riders lost their lives in accidents. Between 2001 and 2003, when helmets were optional for certain riders, the number of motorcyclists killed in accidents rose to 933. The numbers don't lie. Wearing a helmet can save your life.
Do Motorcycle Passengers Have to Wear Helmets?
Again, Florida law can be complicated when it comes to passengers on motorcycles. If the passenger is under the age of 21, they must wear a helmet and eye protection no matter what. If the passenger is over the age of 21 and also has an insurance policy that provides at least $10,000 in medical benefits for injuries suffered as a result of a collision, they have the option of not wearing a helmet.
All passengers are required to at least wear protective eyewear while traveling on public roads in Florida.
Motorcycle Helmet FAQs
How much does a motorcycle helmet cost?
The price of a motorcycle helmet can vary. If you are looking for a high-end helmet with a designer paint job, then you could end up shelling out over $1,000. If you are looking for a safe but affordable option, you can find a helmet for $100 or under. No matter your budget, you need to make sure that the helmet you choose is DOT approved and fits snuggly and comfortably.
When do you need to replace a motorcycle helmet?
In general, most helmet manufacturers recommend replacing your helmet every three to five years. However, you should always replace your helmet after a crash. Even a minor collision can alter the performance of your helmet and make it less safe. You should also consider replacing your helmet if your current helmet no longer fits properly. If it is too loose or too tight, it may not offer you the optimal protection in the event of a crash.
Can I recover compensation if I wasn't wearing a helmet in a motorcycle crash?
Yes, it may be possible to recover compensation even if you were not wearing a helmet at the time of the crash. Not wearing a helmet almost never plays a role in the cause of an accident. However, riding without a helmet can increase the likelihood of severe injuries when an accident occurs. If you have been injured in a crash that was someone else's fault, don't let their insurer get away with shifting the blame to you simply because you made the legal decision not to wear a helmet.
Florida Motorcycle Fatality Rates
Data showed that motorcycle fatalities went up immediately after the change in Florida's motorcycle helmet laws, and not much has changed since then. The Florida Highway Safety and Motor Vehicles Department estimates that in 2018, 506 people lost their lives in motorcycles accidents. In 2019 the total number of lives lost was 521. That same year some 1,885 motorcyclists suffered incapacitating injuries in collisions.
The Centers for Disease Control and Prevention estimate that in 2018, Florida motorcycle fatalities cost at least $904 million in medical expenses and work-loss costs. Motorcycle fatalities accounted for 21 percent of the $4.40 billion in total costs of traffic crash deaths in the state.
Contact Our Hollywood, FL Motorcycle Accident Lawyer for Help with Your Case
When you contact the law firm of Rosen & Ohr, P.A. to handle your motorcycle accident claim, the lawyers you meet with on your first visit will be the same ones who will be there when your case is completed. Our client-first approach means that we'll do everything we can to pursue the results you need and deserve. This means we prepare every case as if it will go all the way to trial because that's how far we're willing to go in our pursuit of justice for you.
Contact our Hollywood office today for a free consultation with a knowledgeable and compassionate member of our team. Let us put our innovation and experience to work on your case.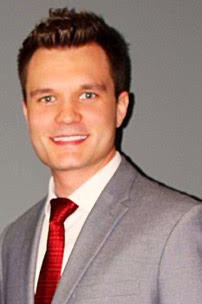 Jerrad Ohr focuses on workers' compensation cases, personal injury claims, motor vehicle accidents, wrongful death lawsuits, and medical malpractice cases. Mr. Ohr's hard work ethic, innovative drive, technical experience, and extensive array of knowledge provide great assets to our firm's clients.