Leading Causes of Car Accidents in Hollywood, FL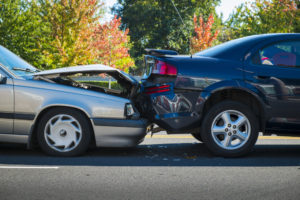 While there are many causes of car accidents in Hollywood, FL, if you suffered injuries due to a negligent driver or another negligent party, you could potentially recover compensation. Rosen & Ohr, P.A. is ready to help you determine your legal options.
Common causes of car accidents in Hollywood, FL, include drunk driving, distracted driving, disregard of road laws and speed limits, and other negligent acts. If you suffered injuries and financial losses due to someone else's negligence in Hollywood, FL, you should contact a seasoned car accident lawyer. An attorney can help you pursue the compensation you deserve and need to go on with your life.
Contact Rosen & Ohr, P.A. now to determine whether you may have a case against a negligent driver or another at-fault party.
What Causes Car Accidents?
Driving in South Florida is not for the faint-hearted. Heavy traffic and dangerous multi-lane highways dominate the landscape. Many drivers are tourists who aren't familiar with the roads.
According to an investigative report by the South Florida Sun-Sentinel, Interstate 95 is not only the deadliest road in the state but is also largely ignored by police. That leaves reckless drivers free to endanger other road user's lives for miles before potentially running into a state trooper.
The numbers speak for themselves. In a recent year, Florida was ranked third for fatalities with 3,183 people killed in motor vehicle accidents – behind only Texas and California.
Other Drivers' Negligence
Common causes of car accidents can include negligent driving behaviors and acts. According to the National Highway Traffic Safety Administration (NHTSA), reasons for car accidents include driver impairments such as:
Accident causes can also include ignoring traffic laws and regulations, such as the following behaviors:
Running red lights
Following too closely
Making improper turns
Illegal passing
Failing to yield
Racing other cars
Driving recklessly
While not everyone who has an accident has legal recourse, victims of negligent and dangerous drivers generally have the law on their side and can pursue damages. Individuals looking to seek compensation will have to prove that the other driver's negligence caused their accident and injuries. Rosen & Ohr, P.A. can help you hold a negligent driver to account. Contact our legal team today for more information.
Car Manufacturers
While most common car accidents involve careless or reckless drivers, not all involve a driver's fault. Sometimes, a vehicle defect – such as a failing car part or defective component in a vehicle – can cause or contribute to a crash in Hollywood, FL.
If a manufacturing defect caused your car to crash or made your injuries worse, you could potentially pursue damages from a car manufacturer or car part manufacturer. These types of claims are complex and highly technical. They most likely require the help of expert witnesses.
Government Entities
Occasionally, accidents happen on poorly designed roads or due to a lack of repair and maintenance. If this played a role in your accident, you could potentially sue a local government entity or another responsible party. You will need to act quickly as there are short timelines for taking legal action against government entities.
Can I Get Compensation After My Car Accident?
Generally, if a person, company, government body, or other entity negligently caused your accident, you can pursue compensation from them. While every accident has different facts and circumstances, the following are examples of some types of compensation you may have the legal right to pursue after a car accident.
Healthcare Expenses
Victims who suffer injuries in a crash could be entitled to past, present, and future medical expenses. These can include hospitalizations, surgeries, medications, medical devices, physiotherapy, and all other ongoing healthcare needs arising from an injury related to a car accident. A victim who suffered a catastrophic injury and disability could also seek compensation for permanent care or modifications to their vehicle and home.
Loss of Income
People who get hurt in car accidents could be off work for a considerable time or may never work again. If this has happened to you, you could be entitled to loss of income, future loss of income, and loss of earning capacity.
Pain and Suffering
Injured people may also have considerable physical and emotional pain and distress. Victims could pursue compensation for their suffering and discomfort.
Depending on the severity of their injuries, accident victims could be entitled to a range of so-called non-economic damages. These types of compensation, in addition to pain and suffering, can include awards for:
Loss of quality of life
Loss of a limb or a sense
Permanent disfigurement and scarring
Permanent disability
It is important to note that there is no average settlement amount in motor vehicle accident claims. Every case is unique. To find out the potential value of your claim, you should consult with a car accident lawyer who can investigate the full extent of your losses.
Contact Our Hollywood Car Accident Lawyer Today
Negligence or the careless mistakes of other drivers cause most car accidents. Getting your due can be complicated, depending on the facts of the accident. Our experienced personal injury attorneys can help you with all aspects of your claim, including:
Conducting an independent investigation of your accident – Our legal team can research your accident thoroughly and discover all at-fault parties. In complicated or multi-vehicle accidents, we may use expert witnesses such as accident reconstruction experts to fully understand an accident and explain how your injuries and losses are the direct results of someone else's negligence.
Negotiating with insurance companies – Dealing with insurance companies can be frustrating and full of potential pitfalls. Consider having one of our experienced attorneys negotiate with the at-fault party's insurance company for you. Our car accident attorneys can protect your legal rights and pursue the compensation that you need.
Calculating your damages and estimating future damages – While you may know the extent of your present medical bills and out-of-pocket costs, calculating your non-economic damages such as pain and suffering and estimating future losses can be challenging. An experienced car accident attorney knows how to calculate future damages and assess non-economic damages, which can protect you from leaving money on the table.
Taking the weight off your shoulders – Handling a claim or lawsuit on your own can be stressful and challenging. However, our seasoned car accident lawyers can deal with all the paperwork and legal technicalities, fight for a fair settlement, and provide you with answers to your legal questions. Knowing that you have an experienced and dedicated attorney in your corner, who will work tirelessly in your best interests, can give you peace of mind during a stressful time.
Do not wait to seek legal advice. The time to bring a personal injury or wrongful death lawsuit is limited in Hollywood, FL. Contact Rosen & Ohr, P.A. now for a free review of your case with one of our experienced and compassionate team members.