Hurricanes and Their Effect on Car Accidents and Nursing Home Abuse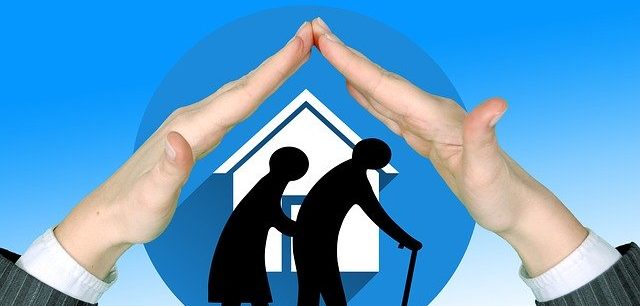 Hurricane season is always a challenging time for Florida. Motorists need to be prepared for severe driving conditions in tropical weather. Operators of nursing homes need to consider how their facilities could be affected by severe storms and take steps in advance to protect vulnerable residents.
Below, we'll discuss how hurricanes can lead to an increased number of accidents on Florida roadways, and how tropical storms impact nursing homes and the vulnerable residents who live there.
Car Accidents Due to Florida Hurricane Season
More than 6,000 people are killed and nearly 450,000 are injured in accidents caused by inclement weather, according to the National Highway Traffic Safety Administration (NHTSA).
One of the most common causes of death during hurricane season is not high-winds, but people becoming trapped and drowning in their vehicles underwater, the Florida Sun-Sentinel reported.
The numbers show that 83% of hurricane-related fatalities were caused by inland flooding, and more than half of those deaths were the result of drowning in a motor vehicle.
Safety Tips for Motorists
Rain and high winds don't make for favorable driving conditions. Many drivers fail to exercise due caution when driving in inclement weather. To protect yourself, your passengers, and others on the road, be sure to follow these tips:
Make sure your vehicle is well-maintained and ready for inclement weather. This means ensuring that your headlights, brakes, tires, and windshield wipers are in proper condition or working order.
Exercise caution when driving in heavy winds and rain. Slow down and remain alert at all times for stalled vehicles, branches, or debris in the roadway, and other hazards.
Do not try to drive through flooded streets, and never go around high-water barricades. Just 6 inches of water on a road could cause a loss of control or stalling, according to FEMA and the Weather Channel. Most vehicles will begin to float in 1 foot of water.
Nursing Home Abuse and Neglect During and After Hurricanes in Florida
Fourteen residents died at the Rehabilitation Center at Hollywood Hills after an electric transformer that powered an air conditioning system was damaged by a hurricane, NBC News reported. The Broward County Medical Examiner's Office ruled that a dozen of the deaths were homicides linked to environmental heat exposure. These deaths prompted tighter regulations of nursing homes in Florida.
Florida nursing homes and assisted-living facilities are required to regulate interior temperatures so they do not exceed 81 degrees for 96 hours after a power outage and have generators and enough fuel to run for 72 hours .Assisted-living facilities with less than 17 beds are required to have enough fuel to run for only 48 hours.
Not all nursing homes and assisted-living facilities comply with regulations, which can lead to tragedy when a storm strikes.
Common Types of Nursing Home Abuse and Neglect During Hurricane Season
The Hollywood Hills nursing home case clearly called attention to the conditions residents must live in. When a facility has been impacted by a hurricane, whether it is flooding, wind damage, loss of power, or other issues, it can have a direct effect on the health and wellbeing of residents, including:
Inadequate number of staff to properly care for residents
Heating and cooling issues that can threaten the health of residents
Lack of clean water for residents
Inability to prepare or distribute food and medicine
Facility owners and staff members should take every necessary precaution to provide continued care for residents before, during, and after a hurricane. Whether it means transporting residents to another location for safety or if the facility has systems and procedures in place to maintain service, they must put the care and wellbeing of residents at the forefront in the event of a storm.
Contact Rosen & Ohr for Help During Hurricane Season
The Hollywood, Florida injury and nursing home abuse lawyers of Rosen & Ohr have served residents of and visitors to our community for almost a half-century. We are proud of the results we've achieved for our clients, and we stand ready to assist you when you need us.
If you were hurt in due to someone else's negligence or if your loved one suffered abuse in a nursing home, we'll be here to help you seek justice.
You can reach us by phone, by chatting with us live, or by filling out an online form. We're ready to sit down with you during a free consultation to discuss your case.

Rosen & Ohr, P.A. is a personal injury law firm representing injured clients in Fort Lauderdale, Hollywood, and throughout South Florida.